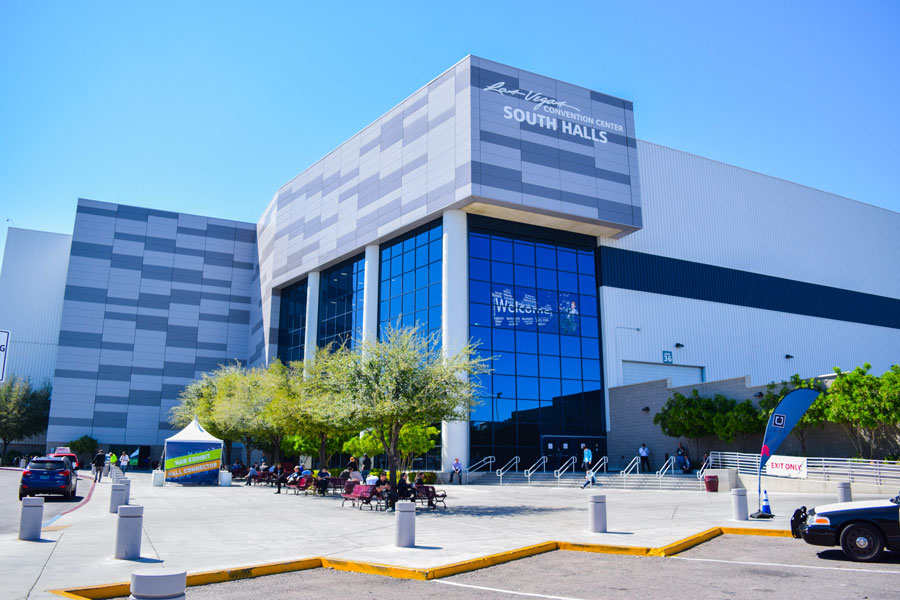 Total Budget for Upcoming Las Vegas Convention Center Renovation Set at $620 Million
LAS VEGAS, NV – The Las Vegas Convention Center is set to get a new coat of paint – and quite a bit more – when its upcoming two-year renovation project begins in just six months, and according to a presentation made to the Las Vegas Convention and Visitors Authority (LVCVA) board of directors this week, the total cost of the project is slated to be an eye-opening $620 million.
That number includes the addition of $20 million for new administrative and executive offices and a board meeting room, with LVCVA Chief Financial Officer Ed Finger noting the overall cost of the renovations fall exactly within the confines of the ambitious project's original projected estimate.
The next meeting to take place in regards to the renovation is with the Governor's Oversight Panel, which is slated to take place on October 12, at which time consideration will be given to approving the addition of the office and meeting space – which is planned to be twice the size of the existing one – as well as the overall schedule for construction.
The renovation will be giving a huge facelift to the Convention Center's North, Central and South Halls, and with work on the South Hall likely progressing last due to the fact that it is the newest section of the building; in the meantime, some executive offices will be relocated there as work begins on the North and Central Halls first.
In its current form, the project will excise approximately 21,000 square feet of exhibit space to make way for the new executive offices and meeting room, which will be situated in the vicinity of the east end of the South Hall and near the eastern loop of the facility's underground "people mover" transit system, previously installed by Elon Musk's Boring Company.
The Convention Center's façade is also being refreshed, and will take its visual cues from the $1 billion West Hall, which opened last year; construction is anticipated to start after the conclusion of the ConExpo-Con/Agg construction equipment trade show in March 2023.
Shelter Realty is a Real Estate and Property Management Company specializing in the areas of Henderson, Las Vegas and North Las Vegas, NV. Feel free to give us a call at 702.376.7379 so we can answer any questions you may have.