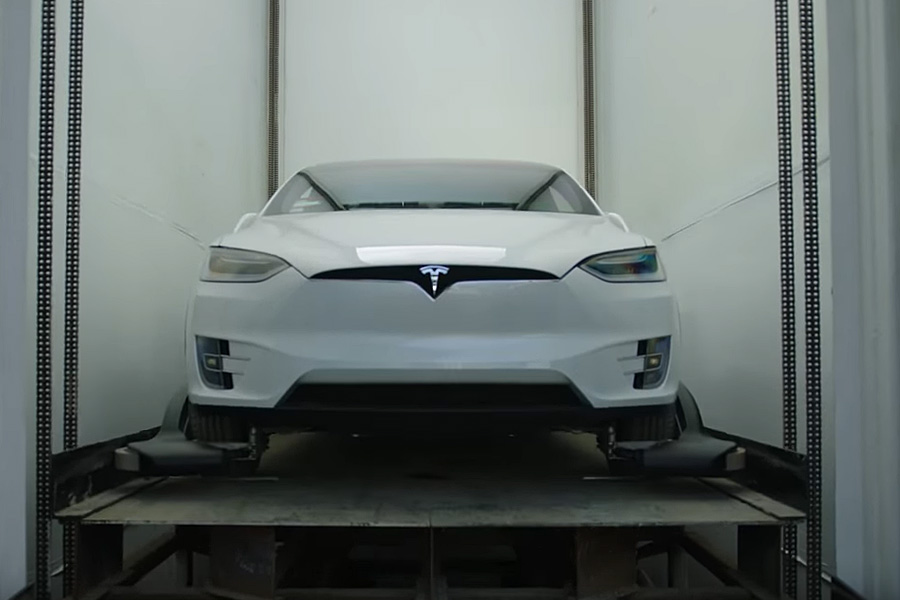 The Boring Company's Underground People Mover – AKA "The Loop" – Completed at Las Vegas Convention Center
LAS VEGAS, NV – Long in development, Elon Musk's "The Boring Company" has finally completed the Tesla-powered underground people mover – AKA "The Loop" – that will service attendees of the Las Vegas Convention Center going forward, according to reports.
The Loop is comprised of a series of underground tunnels, dug by The Boring Company, that will ferry people back and forth to the Convention Center in a series of Tesla automated electric cars in approximately two minutes each way. Normally, the route would take an average of 30 minutes for a person to walk on their own.
The Loop system project cost is $52 million, with construction originally started in 2019 underneath the convention center campus. The system will be serviced by 62 Tesla cars, although it has been said that the system can handle more if needed; the current vehicle allotment can transport an estimated 4,400 people per hour.
The Boring Company has stated that they plan on expanding the tunnel system that they have started for the Convention Center, with plans for new people mover routes to various area resorts and even the airport having already been submitted to city officials.
The expanding high-tech underground people mover network is anticipated to be yet another major draw for tourists in Las Vegas, where the local economy is dependent on the income brought in by out-of-town visitors.
The first major event at the Convention Center that will make use of The Loop will be The World of Concrete, the commercial construction industry's largest annual international event for concrete and masonry professionals, set to be held from Tuesday, June 8 through Thursday, June 10, 2021.
Shelter Realty is a Real Estate and Property Management Company specializing in the areas of Henderson, Las Vegas and North Las Vegas, NV. Feel free to give us a call at 702.376.7379 so we can answer any questions you may have.