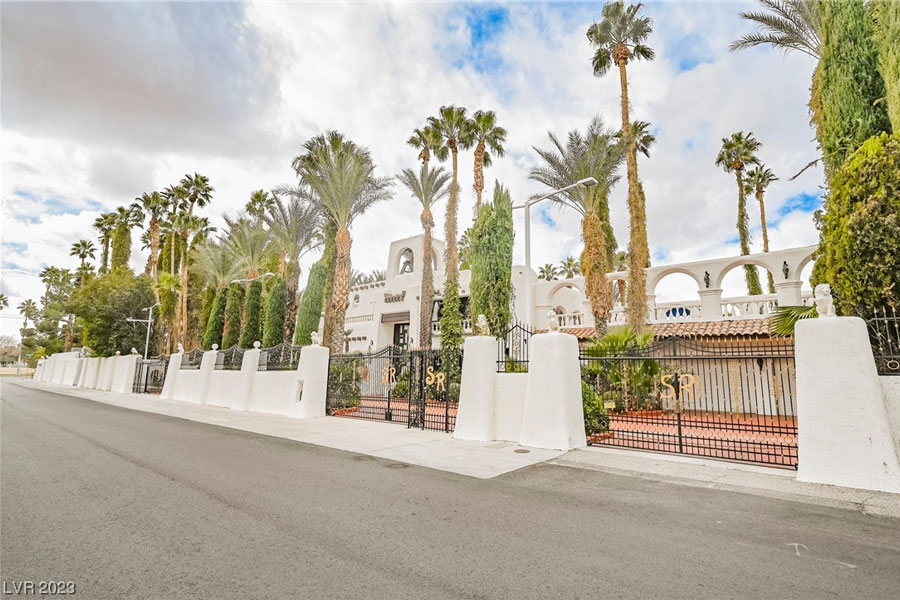 Roy Horn's "Jungle Palace" Las Vegas Mansion Sells Quickly for $3 Million
LAS VEGAS, NV – Despite having only just been listed on the market in early March, the Las Vegas-based "Jungle Palace" mansion of late entertainer Roy Horn – of "Siegfried and Roy" fame – has officially and quickly been sold for its impressive asking price of $3 million.
The estate, located at 1639 Valley Drive, was home to Horn – who lived there with the tigers and lions that were part of Siegfried & Roy's iconic stage performances – until his death at the age of 75 in May 2020 due to complications from COVID-19.
Horn's partner, Siegfried Fischbacher, lived a few miles away on an 80-acre compound called Little Bavaria, and passed away in 2021 from pancreatic cancer.
Previously, the estate had been targeted for demolition to make way for an apartment complex; however, those plans quickly changed, with the property subsequently being kept intact and listed for sale instead.
The Jungle Palace features a Moroccan-theme with an 8,750 square-foot main house along with three guest houses, three pools and a jacuzzi, six electric gates, two detached studios, a bird sanctuary, and multiple animal enclosures.
All of the houses on the property are stuffed with treasures and memorabilia – including a 5,000-pound silver tiger from India, Persian rugs, and gold candelabras gifted to them by Liberace – collected by Siegfried & Roy over the course of their iconic career as magicians and entertainers, where they were best known for their appearances with white lions and white tigers.
Siegfried & Roy had a residency at Las Vegas' Mirage Hotel for 13 years but were forced to end their performances after Roy sustained an injury from one of the tigers on stage in 2003.
The Jungle Palace was originally constructed in 1954 and later bought by Horn in 1982; following his death, a private firm purchased the estate in 2022 for $1.87 million.
Shelter Realty is a Real Estate and Property Management Company specializing in the areas of Henderson, Las Vegas and North Las Vegas, NV. Feel free to give us a call at 702.376.7379 so we can answer any questions you may have.