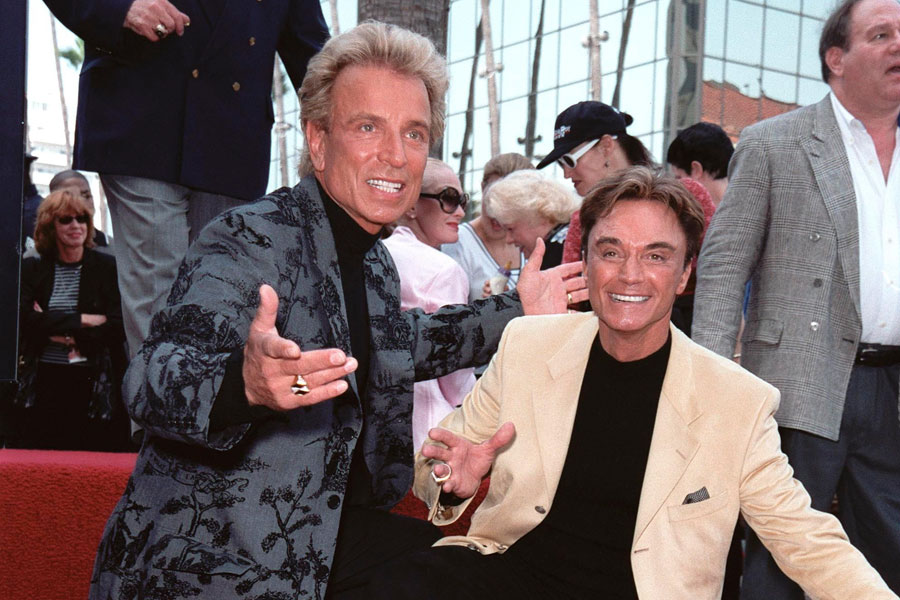 Home of Las Vegas Entertainers Siegfried and Roy to Be Demolished, Turned into Apartment Complex
LAS VEGAS, NV – The former home of legendary Las Vegas performers Siegfried & Roy is set to be demolished and replaced with an apartment complex, as voted upon by the City Council last Wednesday.
Las Vegas City Council voted 5-1 to build a 334-unit apartment complex on the 12 acres comprising the former estate – nicknamed "Little Bavaria" – of Siegfried Fischbacher and Roy Horn, located in the northwest Las Vegas Valley of Rancho Drive along Rainbow Boulevard. The estate has been unused since the deaths of the two extravagant performers; Horn, 75, passed away in 2020, followed by Fischbacher the following year at the age of 81.
German-American magicians and entertainers, Fischbacher and Horn gained great fame throughout the 1990's and early 2000's for their exciting shows at the Mirage Resort and Casino featuring magical illusions and appearances with white lions and white tigers. The duo retired following Horn's career-ending injury on his birthday on October 3, 2003, when a white tiger used in their act named Mantacore attacked him.
Las Vegas Mayor Carolyn Goodman was the only member of the City Council to vote against demolishing Fischbacher and Horn's estate, instead suggesting that it should be turned into a park honoring the duo, who were both known for their love and preservation of nature.
Several members of the public at the meeting supported Goodman's stance as well, but the opposing five members of the City Council were unmoved, with Councilwoman Michele Fiore pointing out that such an undertaking would likely cost upwards of "$30 million," making it economically unfeasible.
"Unfortunately, there is no reality of a 12-acre park there that we could make or purchase," Fiore said. "As much as I want to sprinkle fairy dust, I cannot. It can't be done."
Fiore did suggest that the eventual apartment complex located upon their estate be named "Siegfried and Roy Place" in honor of Fischbacher and Horn, and that a garden be erected on the property. However, Calida Group – the developer of the upcoming apartment complex – said that naming the building after the entertainers would deviate from the existing naming conventions for their other Southern Nevada properties, but they were willing to work with the Las Vegas City Council to find another way to pay homage to their legacy.
Shelter Realty is a Real Estate and Property Management Company specializing in the areas of Henderson, Las Vegas and North Las Vegas, NV. Feel free to give us a call at 702.376.7379 so we can answer any questions you may have.