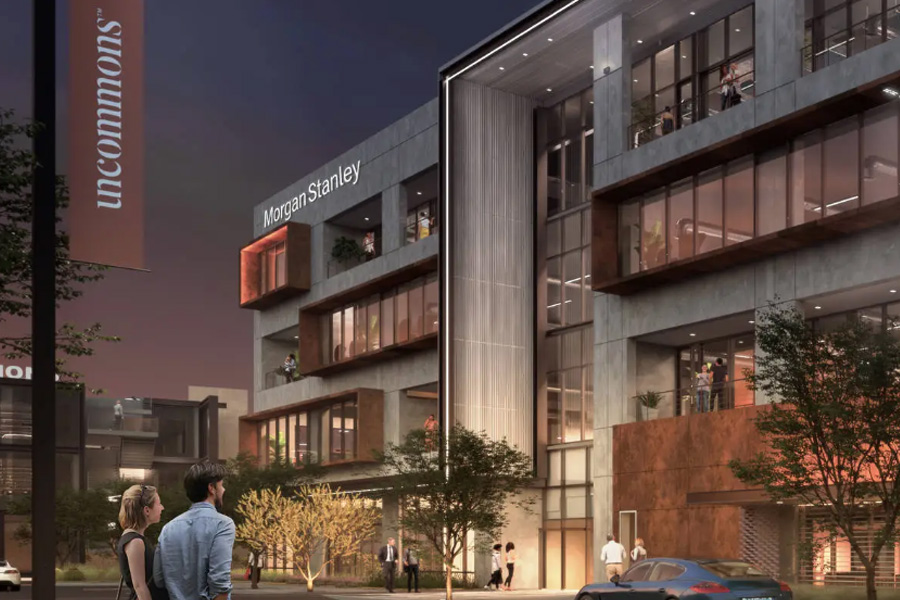 Las Vegas "UnCommons" Multi-Use Project Begins Apartment Construction Phase
LAS VEGAS, NV – UnCommons – a large mixed-used facility currently under development in southwestern Las Vegas – has officially entered the apartment construction phase of its development – known as phase 2 – after having fully leased the office buildings that were erected during the first phase.
Upon completion, UnCommons – located at Durango Drive and the 215 Beltway in the southwest valley – will essentially be a mini-city within a city, consisting of 500,000 square feet of offices, in addition to restaurants, health and fitness studios, relaxation options, and over 830 residential units.
The concept behind the $400 million project is that it will be a space where the various employees working for the businesses located there will have numerous solutions to all of their needs – living space, entertainment, exercise, and more – right at their fingertips.
UnCommons was announced in early 2019 and broke ground in summer 2020, and according to Matter Real Estate Group – the company behind its development – the project has officially begun work on its first 352-unit apartment complex, dubbed Vestra, which is slated to be available for move-ins in March 2023.
A second apartment complex, the 454-unit Domus, is currently in its design phase.
Matter has finished and fully leased two office buildings – with tenants including CBRE Group, Morgan Stanley and DraftKings – and is in the process of building two more; in addition, multiple restaurants and entertainment venues are slated to open in 2023 as well, including The Coffee Class, Smitten Ice Cream, SoulBelly, Saint Honoré Doughnuts and a sports bar called General Admission.
When completed, UnCommons is expected to be a boon for its inhabitants, who will be able to access the conveniently-located public retail and entertainment options built within rather than having to commute to farther areas such as Henderson for a afternoon or evening out.
Phase 2 is expected to be completed by summer 2023.
For more information on availability and more, visit https://uncommons.com
Shelter Realty is a Real Estate and Property Management Company specializing in the areas of Henderson, Las Vegas and North Las Vegas, NV. Feel free to give us a call at 702.376.7379 so we can answer any questions you may have.