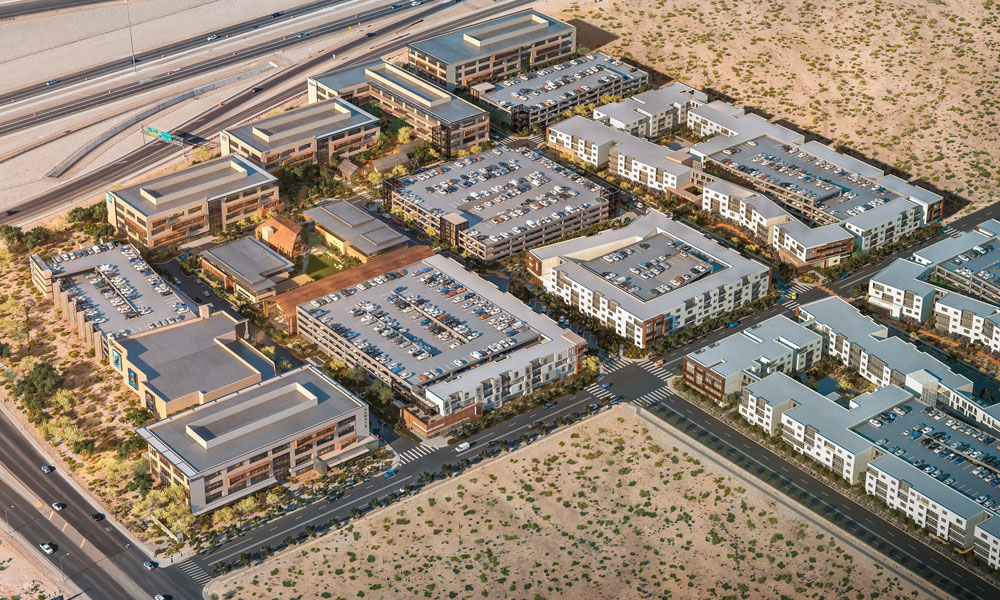 Matter Real Estate Group Obtains $150 Million Loan to Finance Las Vegas "UnCommons" Mixed-Use Project
LAS VEGAS, NV – Matter Real Estate Group has obtained a $150 million loan in order to push forward with their proposed work on a Las Vegas mixed-use facility that will offer business offices, apartments, retail, dining, and entertainment options, all combined into one unique location, reports say.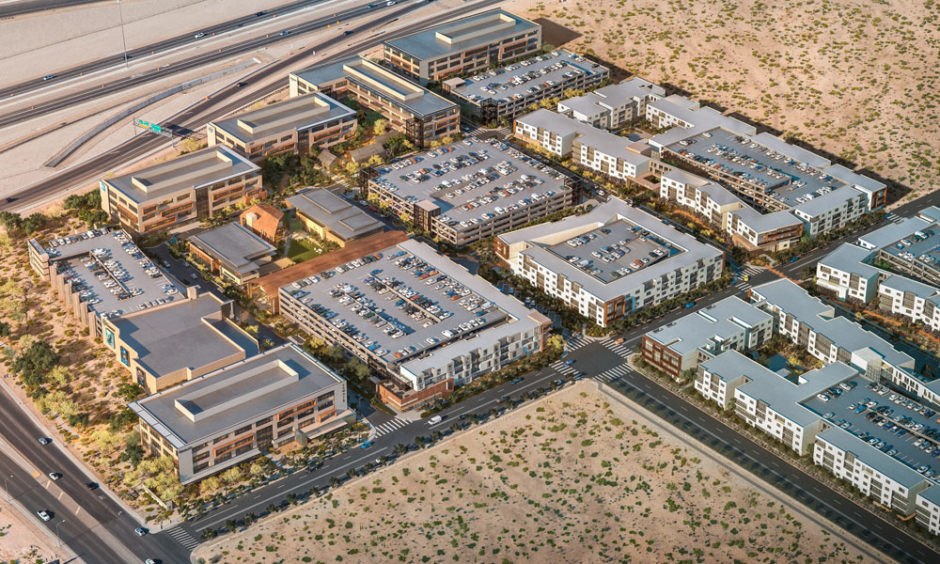 Due to be constructed off of Durango Drive and the 2015 Beltway in the southwest valley, UnCommons – the name of the mixed-used facility – will essentially be a mini-city within a city, a space where the various employees working for the businesses located there will have solutions to all of their needs right at their fingertips. Initial plans for the project call for 150,000 square-feet of office space situated on a 40-acre lot, in conjunction with restaurants, shopping establishments, an exercise studio, relaxation options, several parking garages, and 875 apartments.
Phase one of the UnCommons project – currently budgeted at approximately $400 million – is set to break ground in 2020, and as long as there are no unexpected issues, completion of construction is expected by the middle of 2021, with additional phases planned on afterwards to add more features, amenities, and functionality, reports say.
While the construction and real estate boom that has overtaken Las Vegas since the country's recovery from the mid-2000's recession has seen numerous housing and office building projects erected by developers looking to take advantage of the region's booming economy, few mixed-use projects such as the UnCommons have been included.
Therefore, experts are expecting the UnCommons project – with its proposed goal of catering to the extensive needs of a diverse cross-section of the professional population – to make quite a splash when it is completed.
Mixed-use developments such as the UnCommons are notoriously difficult and complicated to design and construct, and as a result they tend to be even harder still to acquire financing for. Usually more pedestrian and time-tested developments are easier to get solid backing for, but members of Matter Real Estate Group have been beating a path across the country in recent months in order to successfully drum up support from investors, reports say.
Shelter Realty is a Real Estate and Property Management Company specializing in the areas of Henderson, Las Vegas and North Las Vegas, NV. Feel free to give us a call at 702.376.7379 so we can answer any questions you may have.