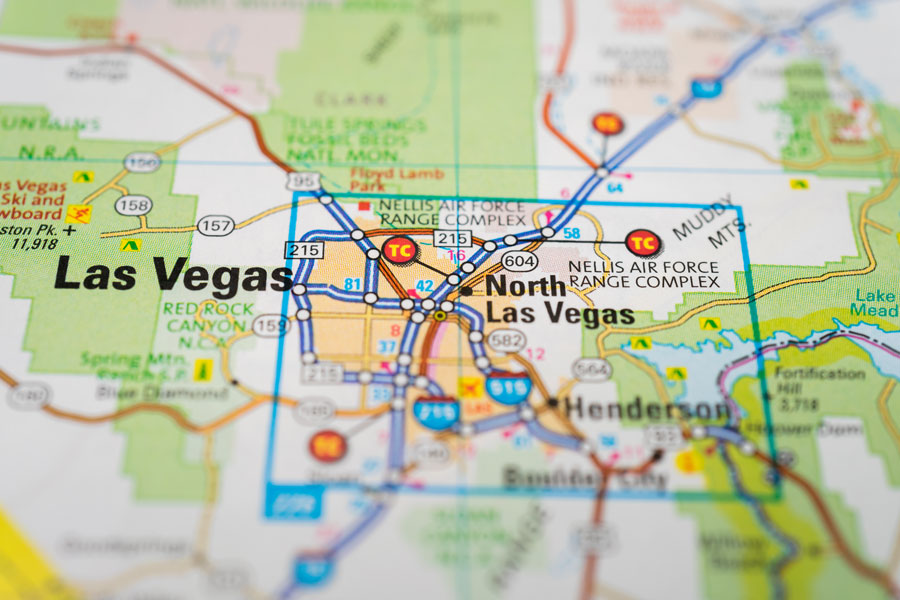 North Las Vegas City Clerk Rejects Rent Control Ballot Measure as "Insufficient"
LAS VEGAS, NV – The efforts of North Las Vegas residents to get a proposed rent control measure voted upon in the upcoming November elections has been rejected after the City Clerk determined the number of signatures on the petition was "insufficient" and, therefore, the measure was unable to be included on the ballot, reports say.
The rent control measure, which is sponsored by the city's Culinary Union, sent a challenge to the determination on Friday that maintains the method that North Las Vegas City Clerk Jackie Rodgers used to determined the number of signatures required for the measure had violated the Nevada Constitution.
Currently, there are no rent control or rent stabilization laws in Nevada.
The attorney alleged that the Clerk had used turnout figures from the June 14, 2022 primary election, as opposed to the June 11, 2019 general election to determine the needed signatures; according to the state Constitution, the number of signatures from registered voters for an initiative petition is "equal to 15 percent or more of the voters who voted at the last preceding general county or municipal election."
Ted Pappageorge, secretary-treasurer of the Culinary Union, insisted that – according to the Nevada Constitution – the rent control measure was completely valid and deserved to be included on the upcoming ballot.
"We will not be deterred," he said. "The Culinary Union submitted 3,396 signatures, and we are confident in their validity. The City of North Las Vegas is misreading the law as to how many signatures are required."
However, City Clerk Rodgers determined that out of the 3,396 signatures on the petition, only 2,679 were valid; 3,968 signatures are required for a measure to be included on November's ballot. In addition, Rodgers claimed that there were differences in language from the original petition and the proposed rent control measure, which renders it invalid.
The Culinary Union's attorney has requested that the North Las Vegas City Council review the Clerk's decision not to include the rent control measure on November's ballot at their next public meeting on August 3.
"The Committee respectfully requests the City Council to review and disapprove the Certificate and instruct the City Clerk immediately to complete her review by using 476 as the required number of valid signatures for sufficiency," the attorney said.
Shelter Realty is a Real Estate and Property Management Company specializing in the areas of Henderson, Las Vegas and North Las Vegas, NV. Feel free to give us a call at 702.376.7379 so we can answer any questions you may have.