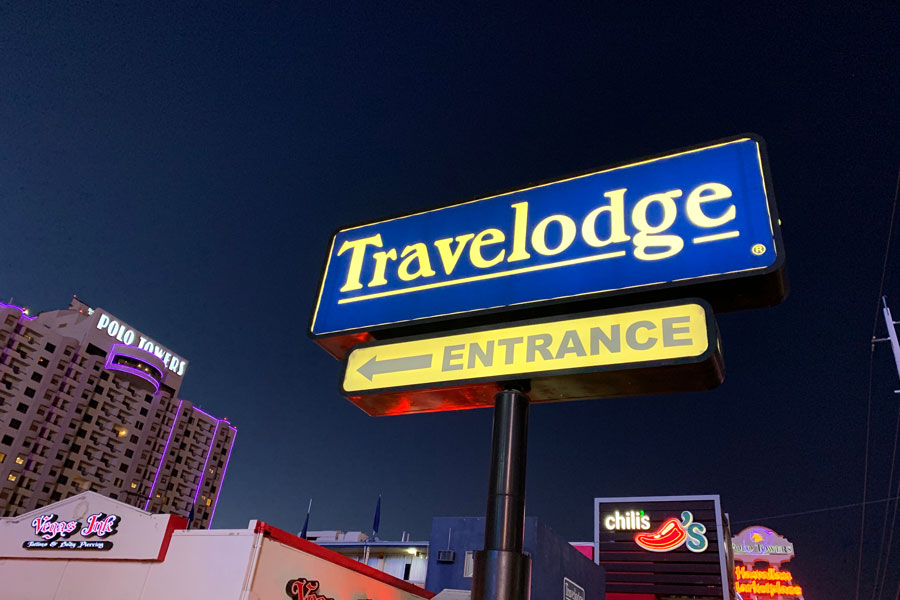 Travelodge Motel on Strip, Including Adjacent Commercial Building, Hits Market for Whopping $52 Million
LAS VEGAS, NV – While there haven't been many 'motels' on the Las Vegas Strip in recent years amid the massive hotels and casino resorts that the roadway has become well-known for, one of the remaining holdouts – the Travelodge Motel – was listed on the market for a whopping $52 million.
Situated next to Circus Circus Hotel and Casino, the Travelodge – located on a 1.8-acre plot of land on the northern part of the Strip – boasts 100 rooms spread out over two stories, and the sale also includes a three-story commercial building next door on Las Vegas Boulevard as well as the Bonanza Gift Shop, a souvenir shop catering to local tourists looking to purchase Vegas memorabilia.
Haim Gabay, the current owner of the Travelodge, appears to be trying to take advantage of the recent uptick in development in the northern end of the Las Vegas Strip recently, with that part of the roadway plagued for years by unfinished construction and a lack of foot traffic. The new effort to develop that section of town is already having a positive effect and is drawing the eyes of investors, making this likely a unique opportunity to list the Travelodge on the market.
The Travelodge is located across from the still-in-development Fontainebleau Las Vegas, a 67-story hotel resort that is scheduled to open in 2023, and adjacent to the Las Vegas Convention Center's newly-opened West Hall and the $4.3 billion, 3,500-room Resorts World Las Vegas. Also of note is a 10 acre-lot nearby recently purchased by a Chilean developer, although exact plans for that project have yet to be revealed.
While few in number currently, the Travelodge isn't the only motel to call the Las Vegas Strip home; others include Diamond Inn, Motel 8 Plus, and the former White Sands, a long-closed motel across from the Luxor.
However, the $52 million asking price for Travelodge is significant, experts say, especially when compared to White Sands' current sale price of $12 million and what the Motel 8 Plus recently sold for, $7.4 million in 2018. Time will tell if Gabay gets any takers, or if he will be forced to lower his price.
Shelter Realty is a Real Estate and Property Management Company specializing in the areas of Henderson, Las Vegas and North Las Vegas, NV. Feel free to give us a call at 702.376.7379 so we can answer any questions you may have.