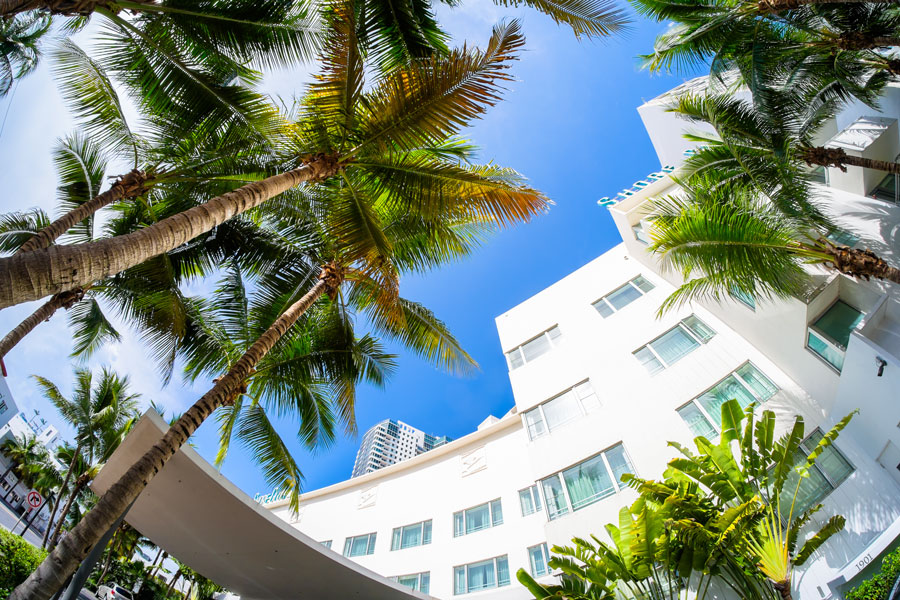 Former Owner of Las Vegas' Fontainebleau Announces New Project
LAS VEGAS, NV – Steve Witkoff, a former developer of the Las Vegas Fontainebleau resort – which has since progressed in his absence – has announced a new project in Florida this year.
Developer Steve Witkoff has trumpeted a new project, which will be to redevelop the Shore Club in Miami Beach in 2021. The hotel – situated within two miles of the Fontainebleau Miami Beach, which has the same current owner as its Las Vegas counterpart – closed at the inception of the COVID-19 pandemic and has remained shuttered ever since.
Both the Shore Club and the Fontainebleau are located on Collins Avenue, a hotel-specific thoroughfare which mainly features establishments and lodging that caters to beach partiers. Witkoff's company has plans in-place to destroy portions of the Shore Club complex and reduce the overall number of its rooms. In addition – according to plans filed this fall with the city of Miami Beach– Witkoff intends to construct a residential tower as well.
The buyers did not disclose in a recent press release what exactly will be built upon the site for the project's estimated cost of $94 million, but they noted that the 4.7-acre site — located near a train station, a pro basketball arena, and several high-rises — has zoning that allows for 60-plus stories and a combination of residential and commercial uses.
Prior to this deal, Witkoff had claimed ownership of one of Las Vegas' tallest buildings when he purchased the still under-construction Fontainebleau Hotel and Casino on the Las Vegas Strip in 2017 for $600 million. However, the hotel resort's original developer then re-acquired the project in February 2021 from Witkoff – which at that point was still unfinished – and announced plans in November to finally open the establishment in 2023.
The Fontainebleau Las Vegas will mostly adhere to the original vision that was laid out for it back when the project was first envisioned in 2007, and will consist of a 67-story tower containing 3,780 hotel rooms and suites, 550,000 square feet of convention and meeting space, a casino, restaurants, and other amenities. Once completed, the project will provide approximately 6,000 full-time employees, which will greatly add to Las Vegas' blossoming job market.
Shelter Realty is a Real Estate and Property Management Company specializing in the areas of Henderson, Las Vegas and North Las Vegas, NV. Feel free to give us a call at 702.376.7379 so we can answer any questions you may have.