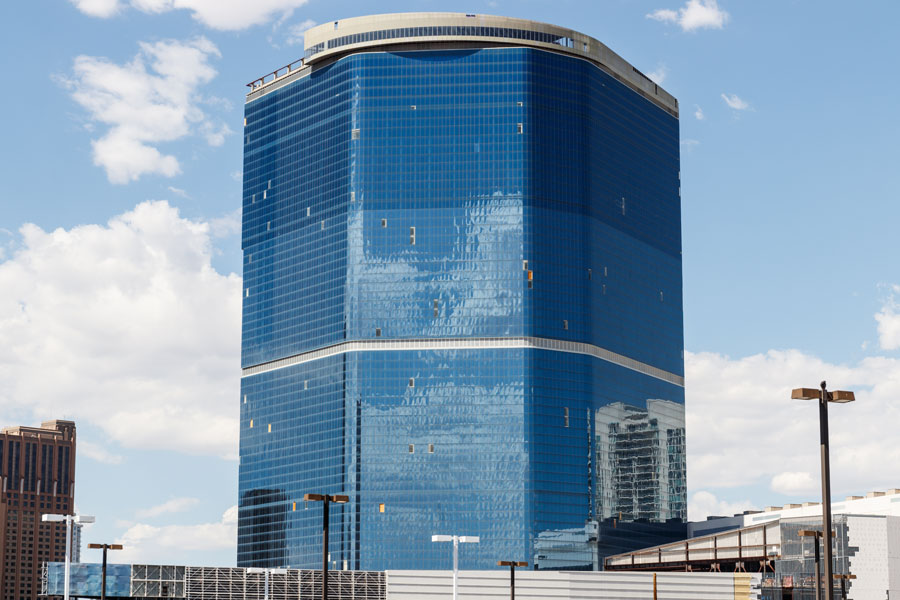 Stalled Las Vegas Fontainebleau Hotel Casino Finally Begins Construction; Expected To Bring 6,000 Full-Time Jobs
LAS VEGAS, NV – The long-gestating Fontainebleau resort project – located on the northern part of the famed Las Vegas Strip and originally scheduled to open in 2009 – has finally commenced on construction after it was re-acquired by its original developer following changing hands several times over the years.
Jeffrey Soffer, chairman and CEO of Florida-based Fontainebleau Development, is still surprised that another developer didn't finish what he began in the 12 years since he put the brakes on the nearly-3,800-room, $2 billion development due to lack of funding, despite it already being 75 percent completed.
"I saw the articles over the years that it should be torn down, crazy stuff like that," Soffer said in a recent interview. "The building itself was very well-built as a physical structure. It's in pristine shape."
However, this week Soffer was involved in the groundbreaking ceremony with numerous local dignitaries and politicians, such as Nevada Governor Steve Sisolak and various Clark County officials. After a prolonged delay, the Fontainebleau is finally on-track to be completed and open for business by the fourth quarter of 2023, with Soffer declaring that he will finally "finish what I started."
Soffer reacquired the Las Vegas project in February in partnership with Koch Real Estate Investments.
The Fontainebleau will mostly adhere to the original vision that was laid out for it back when the project was first envisioned in 2007, and will consist of a 67-story tower containing 3,780 hotel rooms and suites, 550,000 square feet of convention and meeting space, a casino, restaurants and other amenities. Once completed, the project will provide approximately 6,000 full-time employees, which will greatly add to Las Vegas' blossoming job market.
Parts of the original design that are being jettisoned include condominium units and a significant reduction of the originally planned 245,000 square feet of retail space. In addition, a 20,000-square-foot attraction on Fontainebleau's roof – originally slated to open upon completion of the project – will instead debut within the next two years, Soffer said.
Shelter Realty is a Real Estate and Property Management Company specializing in the areas of Henderson, Las Vegas and North Las Vegas, NV. Feel free to give us a call at 702.376.7379 so we can answer any questions you may have.