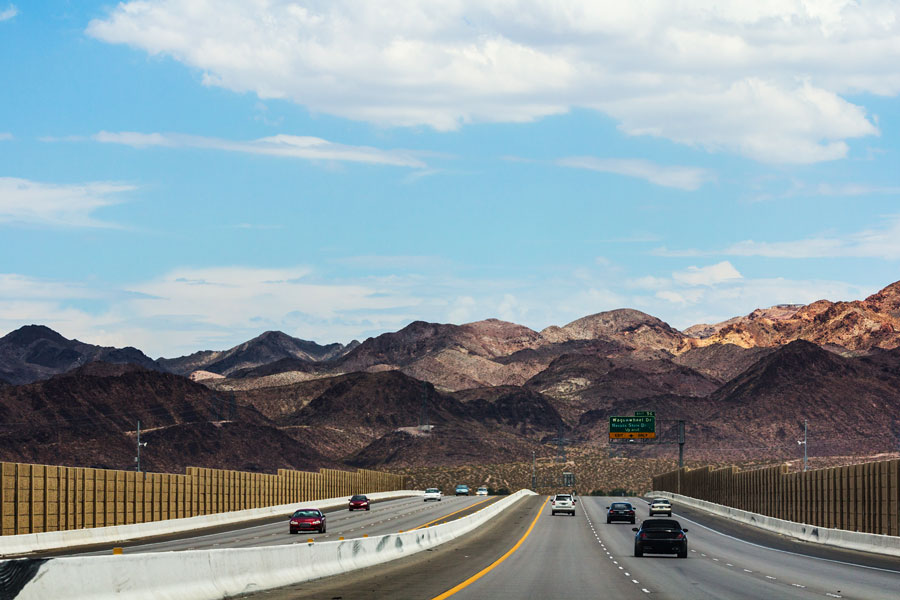 Huge Industrial Park Under Development in Northern Las Vegas off Interstate 15 at U.S. Highway 93
LAS VEGAS, NV – Developers who have an already very established presence in Southern Nevada are teaming up to embark on a new project to build a huge industrial park in Northern Las Vegas, which is slated to include a series of large warehouses and other related structures that are sure to be a boon to the local business community.
Moonwater Capital and Western States Contracting will be co-developing multiple buildings in Apex Industrial Park, a facility situated upon thousands of acres of land that has not seen much in the way of use in recent years, until now, that is.
The project calls for several large-scale warehouses to be constructed upon 300 acres of the property, starting with an initial warehouse that is anticipated to be over 900,000 square-feet in size upon completion; groundbreaking on that building is expected to take place in the fourth quarter of 2022, according to Moonwater representatives.
Currently, Apex is mainly comprised of empty desert land, but the property – located off Interstate 15 at U.S. Highway 93 in North Las Vegas – offers vast potential for development, with the main factor for its disuse until recently being a lack of infrastructure due to its remote location.
However, Moonwater Capital and Western States Contracting are aiming to change all of that, with work already underway on establishing the needed infrastructure; it has been confirmed that electricity has been installed in Apex, and the developers have recently entered into an agreement with the city of North Las Vegas on a water pipeline. In addition, other needed additions – such as sewers and gas – are in the works as well.
Demand for warehouses in the Southern Nevada region have increased in recent years, due mainly to the COVID-19 pandemic, which increased the degree of online shopping local residents have engaged in; this, in turn, has increased the need for distribution space, which the new development at Apex Industrial Park aims to address.
Shelter Realty is a Real Estate and Property Management Company specializing in the areas of Henderson, Las Vegas and North Las Vegas, NV. Feel free to give us a call at 702.376.7379 so we can answer any questions you may have.