Plaza Brand Building Las Vegas Plaza Hotel?
The Plaza Brand might be coming to Las Vegas very soon. Elad Properties which purchased the New York Plaze Hotel in 2004 is planning on building Plaza Hotels around the world, including in London, Shanghai and Las Vegas. It appears that the first Plaza Hotel that will be built outside of New York will be in Las Vegas.
The Las Vegas Plaza Hotel will be built on the site of where the Frontier Hotel and Casino used to sit before it was imploded on November 13th, 2007. The Frontier Hotel and Casino used to sit across the street from the Wynn Hotel and Casino.
The Las Vegas Plaza Hotel is expected to have over 3,000 hotel rooms and is projected to have a price tag of over $4 Billion.
Currently a trial is under way between Tamares Group, the owners of the Plaza Hotel and Casino, a 37-year-old hotel in downtown Las Vegas, sued Elad, alleging trademark infringement.
Elad Properties has a few hurdles to overcome in order to build the first Plaza Hotel brand in Las Vegas.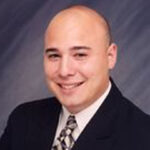 Tony Sena is broker/owner of Shelter Realty in Las Vegas Nevada. For more than a decade Tony and his partners have provided residential real estate and property management services to sellers, buyers, investors, and property owners in the Las Vegas Valley. A Las Vegas native and former police officer for the City of Henderson, Tony brings to the table a unique local perspective that continues to serve his clients well.