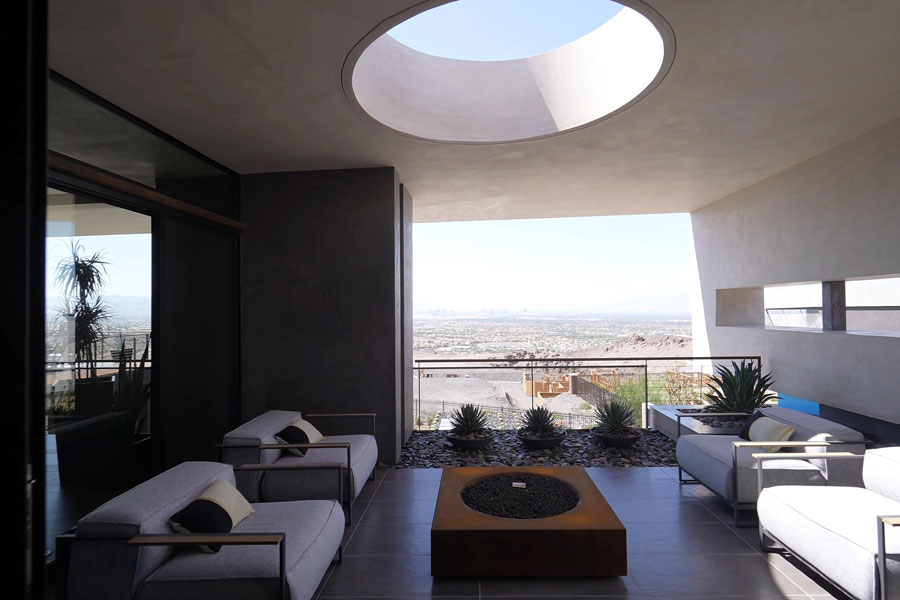 Due to Overwhelming Demand, Luxury Rentals Surpass $50,000 Per Month and Climbing
LAS VEGAS, NV – With affluent out-of-state residents fleeing highly-taxed regions of the country for Las Vegas due to its more affordable cost of living experience, demand for luxury rental units have reached a fever pitch, driving the market to surpass the $50,000 per month mark and beyond, and without any signs of slowing down due to increasingly low inventory.
Newer listings on the market in Southern Nevada have several luxury rental homes and condos going for prices ranging from $35,000 per month all the way up to a full-furnished unit – a 10,600 square foot residence in The Ridges with six bedrooms and six baths – for a whopping $65,000 per month.
Currently, the most expensive rented luxury property – acquired last fall on a one-year lease – is a $50,000 per month for a Summerlin one-story mansion that comes with landscaping, pool maintenance and weekly cleaning. The home is situated on 0.82 acres and is estimated to be worth over $9 million, and includes a private office, game room, movie theater, sunken wet bar, resort pool with spa, a gym and a basketball court.
The second-most expensive, currently rented rental property in Las Vegas is a $30,000 per month Ascaya property.
In addition to fleeing highly-taxed states such as California, another driving factor of the luxury market in Las Vegas was the COVID-19 pandemic and the subsequent rise of remote working, enabling people to ply their trades from any region of the country during business lockdowns. Prior to COVID, experts say, the high end of the Vegas luxury rental market was averaging about $25,000 to $35,000 a month, as opposed to $50,000 or higher now.
Experts say that many of these wealthy, out-of-state renters have actually purchased their own properties and are currently in the midst of having their own high-end homes built upon them; in the meantime, they are renting local luxury units to reside in until construction is completed, at which time the property is passed on to the next affluent transplant to the region.
Shelter Realty is a Real Estate and Property Management Company specializing in the areas of Henderson, Las Vegas and North Las Vegas, NV. Feel free to give us a call at 702.376.7379 so we can answer any questions you may have.