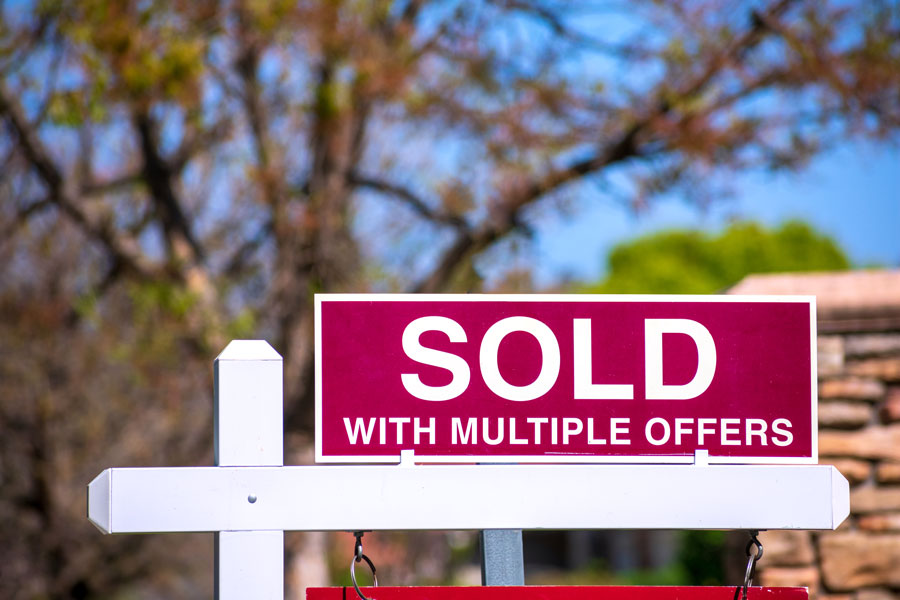 Las Vegas Housing Market Experiences Brief Lull in August Before Skyrocketing Yet Again
LAS VEGAS, NV –  The housing market in Las Vegas has been enjoying a year of success amid skyrocketing home prices that has resulted in all-time records being set while sellers are often offered more than their asking prices by desperate buyers. However, August appeared to buck that trend – albeit only slightly, with prices appearing to stabilize – before the market resumed its hot streak in September as if nothing ever happened.
According to a recently-released report, the median sales price of previously owned single-family homes in Las Vegas appeared to plateau after hitting an all-time record in July with $405,000, as that price – which had been steadily climbing for the past year – remained at that exact level in August as well.
Regardless, it illustrated how far the housing market in Vegas has recovered, as that August $405,000 median sales price still represents a 25 percent increase over the same period of time in 2020.
However, it was soon revealed that the housing market in Southern Nevada had not hit a plateau, but simply experienced more of a momentary lull; according to trade association Las Vegas Realtors, rising prices in the region had taken a "momentary pause" during August while the market prepared for a pre-holiday surge.
Once the holiday season hits, the market can be expected to temporarily flatten once again, as it did from November 2020 to January 2021 when the median sales price of pre-owned homes remained at $345,000; in January, prices began climbing once again.
However, it remains to be seen if the market flattens as much – or for as long – this upcoming holiday season, as one of the reasons for the intense house-buying activity that Vegas has been experiencing as of late is being driven by historically-low mortgage rates, which are driving buyers to snap up every property they can.
What that being the case, there remains the possibility that this holiday season may not slow down as much as in previous years.
Shelter Realty is a Real Estate and Property Management Company specializing in the areas of Henderson, Las Vegas and North Las Vegas, NV. Feel free to give us a call at 702.376.7379 so we can answer any questions you may have.