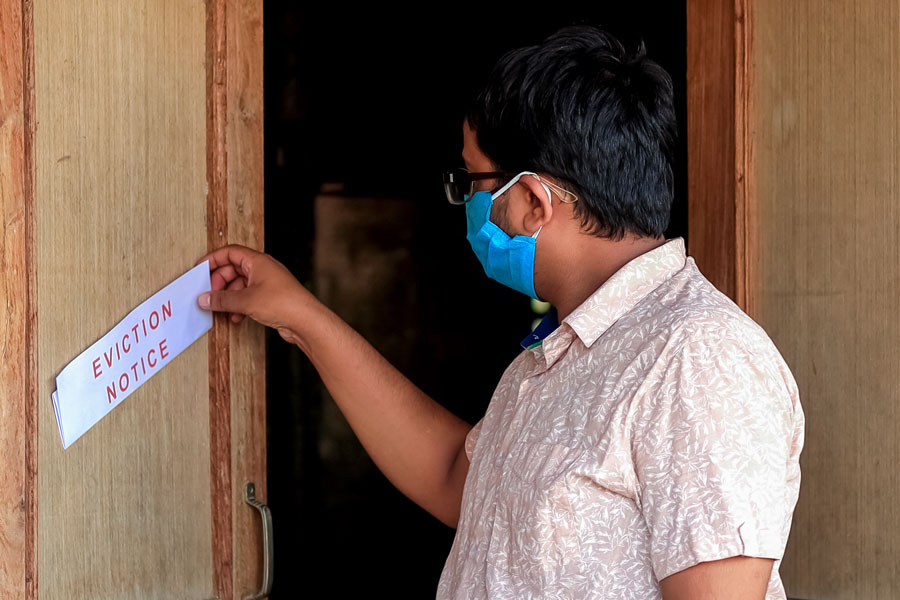 SCOTUS Strikes Down Biden Admin Eviction Moratorium; Clears Way For Potentially Millions Of Evictions To Begin
LAS VEGAS, NV – The United States Supreme Court on Thursday issued a ruling that struck down the latest eviction moratorium enacted by the Biden Administration – stating that it can only be extended via Congressional legislation – clearing the way for potentially millions of evictions across the country to begin.
The newly-invalidated eviction moratorium was initially issued on August 3 by the Centers for Disease Control and Prevention (CDC); this was done after a previous ban was allowed to lapse on July 31 after the Supreme Court had ruled that it could only continue through an act of Congress, which failed to materialize due to lack of support.
Nonetheless, the Biden Administration issued a more targeted eviction moratorium, aimed at areas with high infection rates; President Job Biden himself told reporters that he doubted it would pass Constitutional muster, but hoped that time eaten up by legal challenges would give states more time to distribute $46.5 billion in federal rental assistance funds. The moratorium had originally been scheduled to expire October 3.
The new moratorium – much like the original – was aimed at preventing homelessness by not allowing evictions due to financial hardship experienced from the COVID-19 pandemic; however, the Supreme Court declared Thursday that it was beyond the CDC's authority.
"If a federally imposed eviction moratorium is to continue, Congress must specifically authorize it," the Supreme Court's ruling stated, effectively ending the eviction ban immediately.
Liberal Justices Sotomayor, Kagan, and Breyer, dissented from Thursday's ruling.
The eviction moratoriums have been an especially strong hardship for smaller mom-and-pop landlords; currently, according to reports, as many as 15 million households in the United States owe a combined total of approximately $20 billion in back rent, with about 58 percent of tenants currently behind on rent.
Meanwhile, landlords have been forced to not only allow their tenants to live for free in their properties, but they have also been required to maintain the properties out of their own pockets, driving many to financial ruin.
Shelter Realty is a Real Estate and Property Management Company specializing in the areas of Henderson, Las Vegas and North Las Vegas, NV. Feel free to give us a call at 702.376.7379 so we can answer any questions you may have.