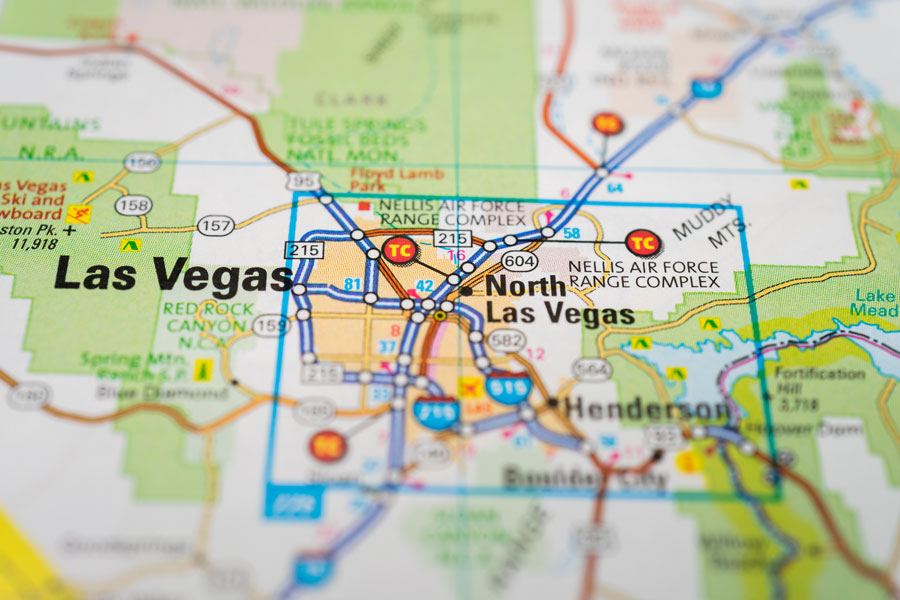 Housing Market in North Las Vegas Setting Records; Home Prices Shooting Up Throughout Valley, Experts Say
LAS VEGAS, NV – Due to the low housing inventory throughout Southern Nevada – coupled with high demand – more and more people seeking residences are turning to North Las Vegas, causing prices to shoot up to a degree that is causing real estate experts to do a preverbal double-take, according to reports.
While upscale communities such as Henderson and Summerlin have been the hotspots for home buying in recent years, North Las Vegas is considered a major up-and-coming territory, with many expecting the region to become a dominant force in the real estate market for the next ten years, at least.
New homes are selling as fast as they're being built, reports say, and waiting lists are becoming the norm for many developments. New home sales in North Las Vegas have tripled in the last two years; for example, Valley Vista had 1,073 closings in 2020, and Tule Springs had 543 closings, which represents a huge flurry of sales in a relatively short amount of time.
In addition to the availability of inventory at the moment, another attractive feature of North Las Vegas that is bringing in buyers is its relative affordability when compared to other parts of Vegas; currently, the average home in North Las Vegas is selling for $340,000, compared to the southwest where similar homes are going for as high as $497,000.
Experts say that the city of North Las Vegas has been doing an excellent job of making the region attractive to builders. In addition, the region has a surplus of land to build upon when compared to other areas in Las Vegas currently, making it an ideal place for buyers to find a home in their price range, especially those who are working from home due to the pandemic and are looking for an affordable residence to call their own.
Shelter Realty is a Real Estate and Property Management Company specializing in the areas of Henderson, Las Vegas and North Las Vegas, NV. Feel free to give us a call at 702.376.7379 so we can answer any questions you may have.