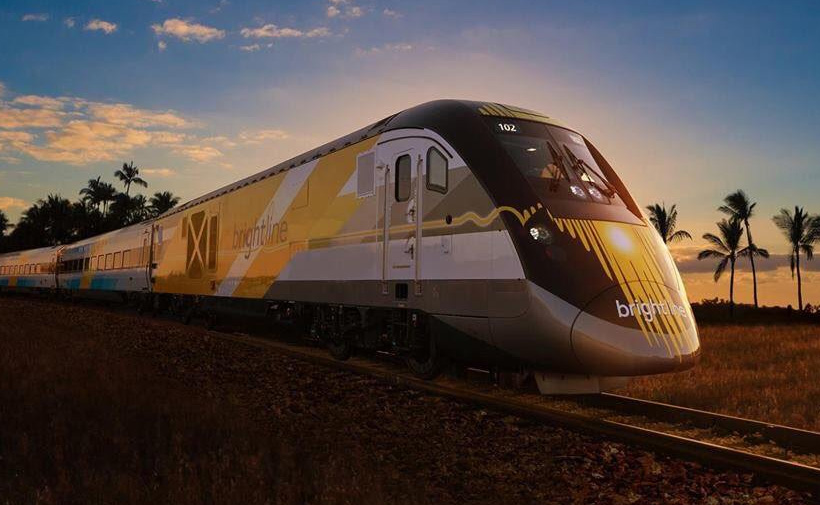 Brightline West Las Vegas to Los Angeles High-Speed Railway Set to Begin Construction; Create 40,000+ Construction Jobs
LAS VEGAS, NV – According to reports, the upcoming high-speed railway system between Las Vegas and Southern Los Angeles that has been long-gestating has finally seen some forward momentum, as Brightline West CEO Mike Reininger has confirmed construction of the high-speed railway system – expected to have top speeds of 200 miles per hour – is still on-track to start in 2021.
Reininger had noted that the COVID-19 pandemic had created a series of speed bumps that interfered with the anticipated raising of funds for the project, but that Brightline West had made good progress with their plans to sell private activity bonds allocated for the project by the U.S. Department of Transportation – as well as both Nevada and California – to finance the railway's construction.
"The world changed as a result of the pandemic, but we continued to work wherever we possibly could towards advancing the ball," Reininger said. "The project remains a very high priority for us. The tenor of the financial markets today is dramatically different, the stock market is doing incredibly well, people are optimistic about a massive rebound in the economy, jobs are heading in the right direction. That gives us confidence about our ability to keep the project on track."
The finished rail line would result in a 34-mile stretch of track in Nevada, running along Interstate 15, ending at a station located on the south end of the Las Vegas Strip. This line would be fed by several lines from various locations in California, resulting in a total of approximately 185 miles of track overall. Travelers from Las Vegas would be able to continue from the system to Los Angeles via the Metrolink, which would effectively link Las Vegas with L.A.
Construction will be broken into six segments, three in California and three in Nevada. The project, according to Brightline West's official website, will create more than 40,000 construction jobs and more than 1,000 permanent jobs, with an economic income of $9 billion. In addition, it will generate $1 billion in tax revenue.
Shelter Realty is a Real Estate and Property Management Company specializing in the areas of Henderson, Las Vegas and North Las Vegas, NV. Feel free to give us a call at 702.376.7379 so we can answer any questions you may have.