Mountain's Edge: Top Selling Master Planned Community
Mountain's Edge was the top selling master planned community in the country for 2008. An impressive feat considering the tumultuous real estate market in Southern Nevada as of late.
Mountain's Edge sits on 3500 acres of land in the Southwest part of the Las Vegas Valley. 550 acres have been set aside for parks and future community amenities. Six schools are planned for the community, with two elementary schools already up and running. There are more than a dozen builders offering 76 different models for sale. On top of that there are roughly 272 resale homes currently for sale in the community.
Like any community there are pros and cons to living in Mountain's Edge. Some features can be both a positive and a negative at the same time. For example Mountain's Edge maintains strict zoning and property standards. As well as generous and well maintained common areas. These features tend to help maintain property values into the foreseeable future. The down side to this is that there is (usually) more than one association fee. One for the sub-division and one for the master planned community. In Mountain's Edge there is also a SID (Special Improvement District). A SID is basically a bond taken out to raise money for infrastructure (roads, sidewalks, utilities, etc.). All homeowners agree to pay back the SID over a specified period of time until it is paid off or they sell the house. SID balances are transferable to the new owners when the home is sold.
Mountain's Edge is well named as it sits tucked up against the mountains in the Southwest corner of the valley. Some would say it is a little isolated with limited shopping and minimal road access. Both factors which will be addressed over time with increased local shopping options and the extension of Rainbow Boulevard (a major north-south Boulevard in Las Vegas).
This blog was intended to give the reader a brief overview of Mountain's Edge. In future blogs, I will address in more detail, other relevant facts and features about the community.
My name is Greg Hoffman and I have lived in Las Vegas for the past 19 years. I have been a Realtor here for the past 10 years. I welcome your comments and questions. 702-683-6913.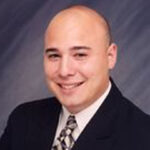 Tony Sena is broker/owner of Shelter Realty in Las Vegas Nevada. For more than a decade Tony and his partners have provided residential real estate and property management services to sellers, buyers, investors, and property owners in the Las Vegas Valley. A Las Vegas native and former police officer for the City of Henderson, Tony brings to the table a unique local perspective that continues to serve his clients well.