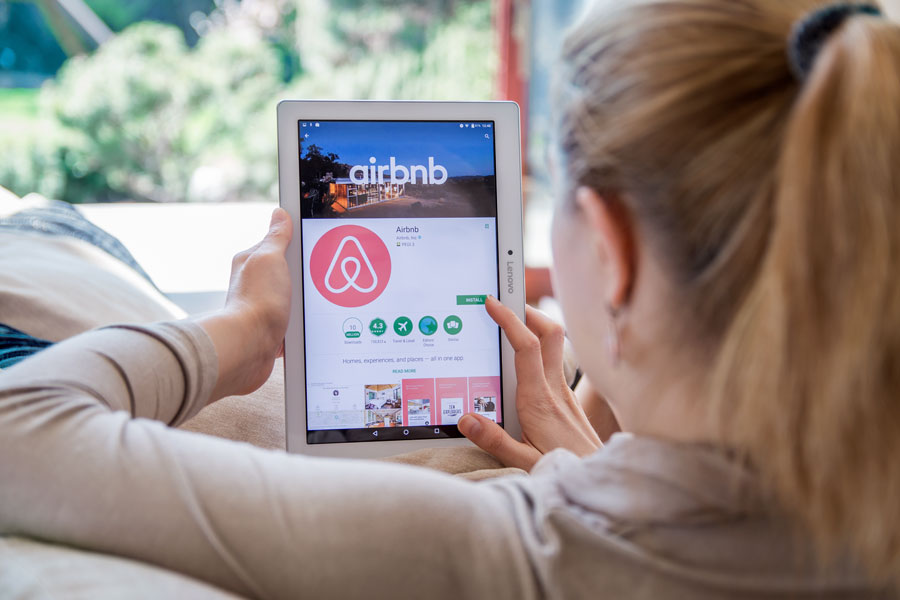 Condo, Timeshare Owners on Las Vegas Strip Renting Out Via Airbnb Circumventing Pricey Resort Fees
LAS VEGAS, NV – Condo and timeshare owners on the famed Las Vegas Strip have recently been renting out their residences via short-term rental websites such as Airbnb, allowing renters to circumvent pricey resort fees that they would otherwise be responsible for paying, according to reports.
In today's rough economy when a dollar saved is a dollar earned, Airbnb's introduction on the Strip is allowing tourists who are braving the ongoing COVID-19 pandemic to get the most for their money; enjoying the experience of staying in a luxury resort hotel for less. For example, Elara by Hilton Grand Vacations typically runs $159.80 on a Monday; however, the same exact type of room in the same hotel on the same night will only cost you $79 when booked through Airbnb.
It's the same experience, but the Strip's at-times excessive fees no longer apply since the unit is already owned or shared by someone else. While this is currently legally allowed within Clark County – who has been imposing stricter rules on short-term rentals as of late – it's nonetheless frowned upon by some resorts, who understandably view services such as Airbnb as competition.
While Clark County forbids residential areas to have short-term rentals private owners on the Strip are allowed to engage in this activity, provided that they are properly licensed; in addition, the rules that are imposed differ resort to resort as well, depending on management.
Resorts on the Strip that allow Airbnb include The Signature at MGM Grand and Vdara, both of which function under the umbrella of MGM Resorts International. Westgate however, which is located east of the Strip, does not allow the practice.
Occasionally, listings will covertly pop up on Airbnb in Strip resorts that do not allow short-term rentals, including Westgate, Jockey Club, and Palms Place.
If you're wondering why some resorts do allow short-terms rentals, however, the answers are typically that guests are likely to spend their money on amenities available at the hotel itself, such as restaurants, spas, and casinos, thus resulting in additional revenue.
Shelter Realty is a Real Estate and Property Management Company specializing in the areas of Henderson, Las Vegas and North Las Vegas, NV. Feel free to give us a call at 702.376.7379 so we can answer any questions you may have.