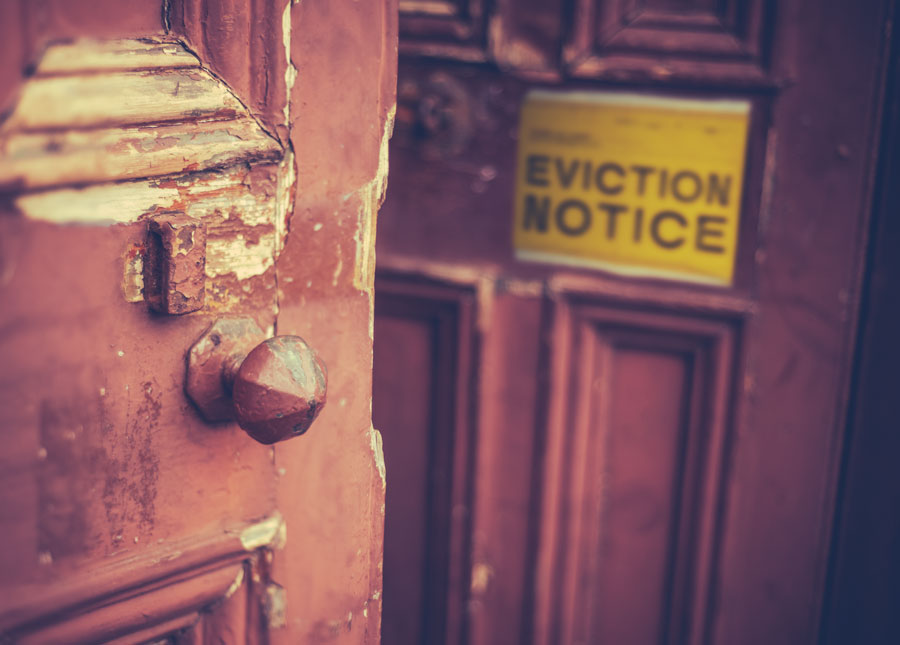 Ten Percent of Clark County's Population Could Be Evicted in September, Reports Say
LAS VEGAS, NV – According to reports, despite an eviction moratorium and numerous sources of governmental financial assistance being made to local residents, September – when the moratorium is due to expire – could see a record-number of people in Las Vegas removed from their homes and apartments, as months of unpaid rent will finally take their toll.
Due to the current financial crisis and widespread unemployment that is still hitting Southern Nevada due to the COVID-19 pandemic – a crisis that the region is recovering from, but not fast enough – the high number of renters that call Vegas home are facing a very real possibility that they may be homeless in the near future, especially with the $600 federal unemployment benefits having expired at the end of July.
Reports indicate that roughly ten percent of the population of Clark County – approximately 249,700 people – may be out on the streets when the eviction freeze ends. This is an unfortunate situation no matter how you look at it, and one that is unprecedented in the modern era.
Of course, one has to look at this from the perspective of landlords as well, considering the fact that a tenant that is unable to pay rent – through no fault of their own – translates to monthly income that the landlord is no longer receiving. And things just got harder for them, as a recent new state law now gives courts the ability to delay an eviction for 30 days in an attempt to mediate the situation between the landlord and their tenant.
While this new law represents a stay of execution for tenants, it also represents more frustration for landlords, many of whom have felt unfairly treated throughout the pandemic by essentially being forced to house individuals that are unable to – or simply refuse to, in some instances – pay them.
Nationwide, the COVID-19 pandemic has led to high levels of unemployment, and evictions across the country are looming for as many as 30 to 40 million people in the next few months if things do not improve. However, experts are reporting that Las Vegas could be one of the harder-hit areas due to its reliance on tourism, which has been greatly curtailed by the pandemic.
Currently, Las Vegas' unemployment rate is hovering at about 18 percent, down from a high of 34 percent at the height of the pandemic; in February, prior to COVID-19, it was just 3.9 percent.
Shelter Realty is a Real Estate and Property Management Company specializing in the areas of Henderson, Las Vegas and North Las Vegas, NV. Feel free to give us a call at 702.376.7379 so we can answer any questions you may have.