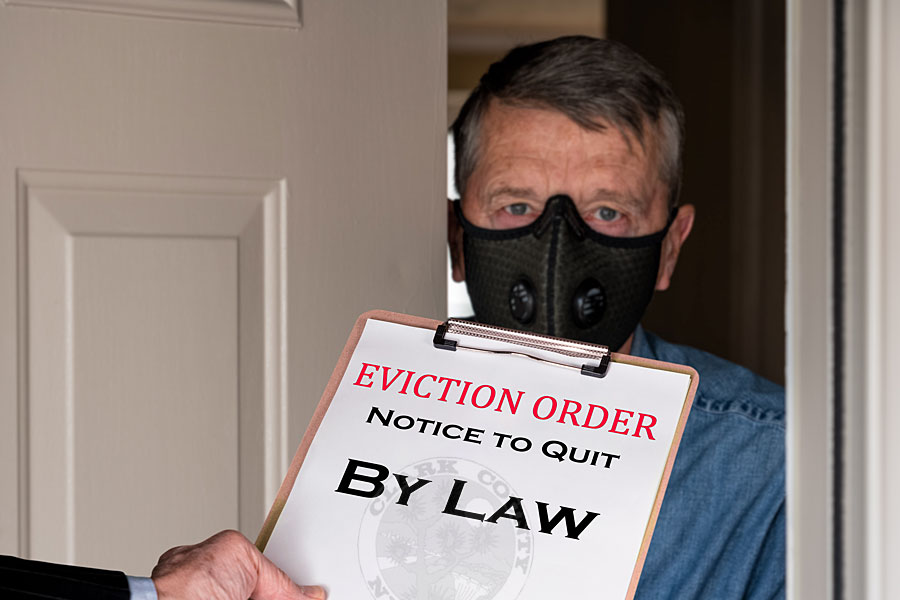 Clark County Attempts to Set Up Eviction Protections, But Are They Reasonable to Landlords?
LAS VEGAS, NV – According to recent reports, Clark County officials are attempting to set up an ordinance that will offer a degree of protection to those facing losing their home or apartment in September, when a mandate by Nevada Governor Steve Sisolak to prevent evictions due to the ongoing COVID-19 pandemic is set to expire Sept. 1.
However, critics are arguing that these proposed protections introduced last week may lean too far in favor of tenants, leaving landlords, who have also been suffering financially – as hundreds of thousands in the state have from the widespread economic damage caused by the pandemic – out in the cold.
The proposed ordinance, in part, would charge landlords with a misdemeanor if they discriminated against an individual by refusing to rent, negotiate, or make a property available to them on the basis of their source of income, or if they had a previous eviction on their record that was related to the pandemic.
Clark County Commissioner Justin Jones noted that the proposed ordinance was created in response to the financial hardship suffered by Las Vegas residents, many of whom have lost their jobs in light of mandatory stay-at-home orders issued by Governor Sisolak in order to curb the spread of COVID-19.
"Clark County is doing everything in its power to keep people in their homes," he said. "We know that this is a difficult time so we want to take every action that we can."
Part of this ordinance stems from a rental assistance program that Clark County is planning on rolling out; officials have said that some landlords may be reluctant to rent to potential tenants receiving assistance from the program, fearing the sigma that Section 8 housing programs often bring with them.
Shanta Patton, a regional vice president of the National Association of Real Estate Brokers, noted that she does not support any ordinance that does not allow a landlord their right to make a decision on who to rent to based on a background check that would include a tenant's income source and eviction history.
The ordinance is expected to be publicly heard Aug. 4.
Shelter Realty is a Real Estate and Property Management Company specializing in the areas of Henderson, Las Vegas and North Las Vegas, NV. Feel free to give us a call at 702.376.7379 so we can answer any questions you may have.