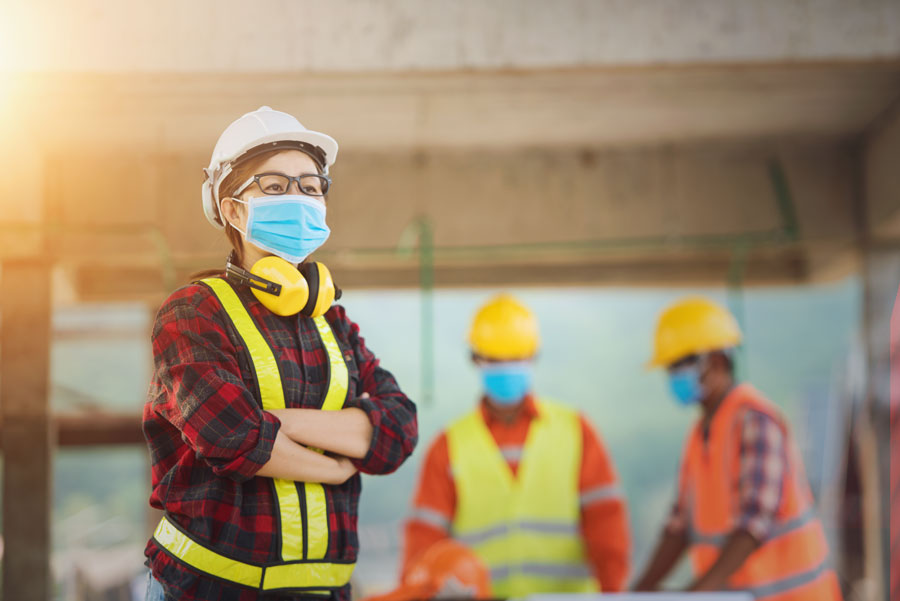 Despite Ongoing Pandemic, Las Vegas Construction Companies Report Increase in Sales
LAS VEGAS, NV – According to recent reports, Las Vegas homebuilders are reporting an increase in the number of homes sold, despite having to deal with the ramifications of the ongoing pandemic; this represents a rebound of sorts for an industry that saw quick and widespread shrinkage when COVID-19 first reared its ugly head back in March 2020.
Vegas-based developers reported 289 brand-new home construction contracts for the week ending June 21 – minus cancellations, which would have made that number higher otherwise – a significant jump from the number reported for the week ending April 5, when a mere 38 contracts were signed. The amount of interested parties visiting new subdivisions has been on the rise as well for the past two months.
However, despite the increase in signed contracts, homebuilders are noting that the process of actually constructing those homes will still encounter numerous hurdles and speed bumps in the form of the conronavirus pandemic. Layoffs and furloughs of a percentage of the workforce, along with strict guidelines imposed upon worksites by state and local governments regarding social distancing in order to curb the spread of the disease will certainly slow the average pace of building homes.
Previously, builders were speeding along at over 1,000 construction permits per month acquired for various projects; only 417 were pulled in May, representing a decrease of 50 percent from May 2019.
During the height of the pandemic, Nevada Governor Steve Sisolak issued mandates to keep non-essential businesses closed; as a result, countless thousands were either laid off or furloughed, and as a result of their new-found financial uncertainty, many people cancelled purchase agreements that they had only just signed.
However, with Nevada in the process of slowly reopening their economy, it appears that financial stability is starting to return as well, as evidenced by the increase in new home contracts being signed. Only time will tell if this upward trend continues.
Shelter Realty is a Real Estate and Property Management Company specializing in the areas of Henderson, Las Vegas and North Las Vegas, NV. Feel free to give us a call at 702.376.7379 so we can answer any questions you may have.