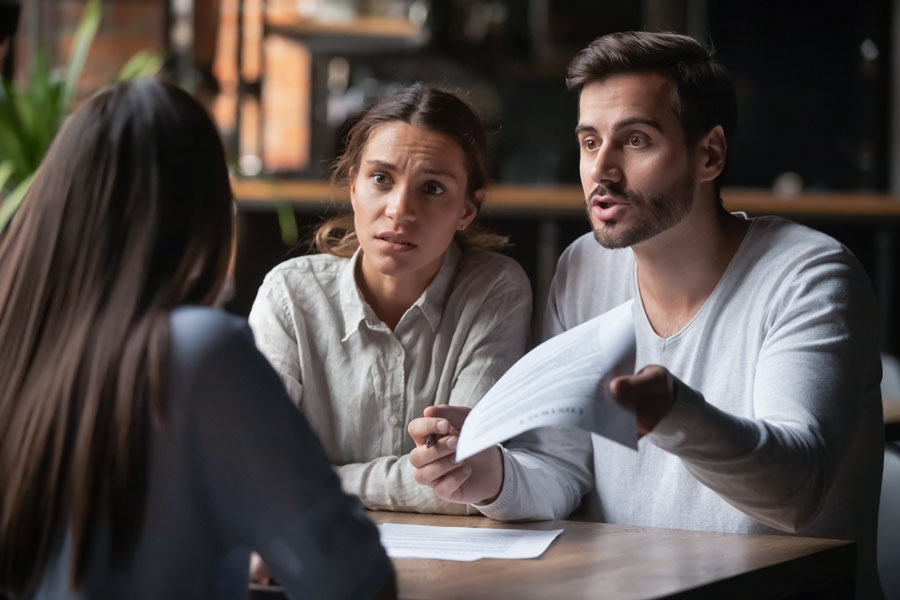 Many Las Vegas Homebuyers Facing Quandary Due To Shaky, Uncertain Future From Conroavirus Pandemic
LAS VEGAS, NV – With the ongoing coronavirus pandemic, crushing financial issues are causing people living in Las Vegas, Nevada to re-think home purchases due to a shaky, uncertain future brought about by lock-down orders placed upon the populace in order to curb the spread of the disease.
Reports are coming in of hopeful couples who have placed sizable deposits on homes – sometimes in the tens of thousands of dollars – only to have the rug pulled out from under them by losing their jobs or being furloughed by their employers. With their incomes suddenly removed from the equation, many buyers are finding themselves in an untenable situation- mainly, the very real possibility of not being able to get their deposit back on a home purchase they can no longer afford to make.
Throughout Las Vegas, home buyers are stuck in a quandary- whether or not to cancel buying their homes and eat the loss of their deposits, or tough it out despite the financial risks and see what happens?
In March 2020, government mandates resulted in the closure of many jobs and businesses that were deemed non-essential, effectively shutting down the city's lucrative tourism industry and leaving many without ordinary sources of income. That month, the number of unemployment insurance claims filed ballooned 2,125 percent from the same period one year prior, with a record-setting 208,869 residents signing up for assistance.
The spring season is typically a busy one for the Las Vegas real estate industry; however, the scourge of coronavirus has caused record drops in sales, with a 28.5 percent month-to-month drop in home sales – representing only 1,970 single-family dwellings – occurring in April.
Despite the financial uncertainty in the region, many homebuyers are making the decision to stick it out and see what happens. However, Vegas home builders are also feeling the crunch, with a low 459 contracts signed in April and 215 cancelled sales; this represents a major drop from the over 1,000 sales a month during the previous three months this year.
Also, in an attempt to provide some degree of security for potential home-buyers, some real estate firms are attaching addendums to their sales contracts offering some protection for both parties, including the ability for buyers to recover their deposits in the event of financial distress brought about by the pandemic. It is hoped that this addendum – dubbed the "COVID Clause" – will help families who were mulling over possibly buying a home to feel safer about taking the plunge and, subsequently, assist in helping the marketplace to recover.
Shelter Realty is a Real Estate and Property Management Company specializing in the areas of Henderson, Las Vegas and North Las Vegas, NV. Feel free to give us a call at 702.376.7379 so we can answer any questions you may have.