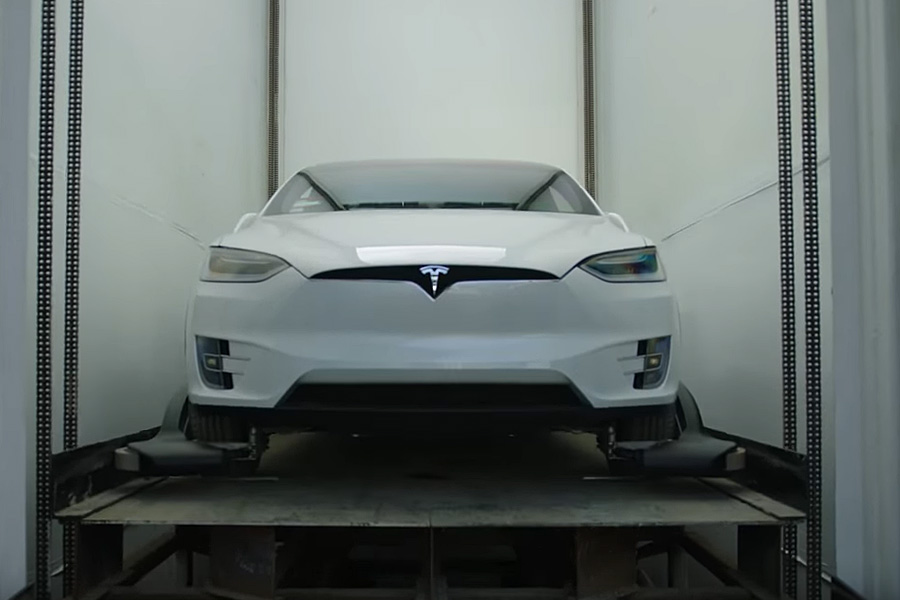 Boring Company Hits Major Milestone on Las Vegas Convention Center Tunnel Excavation
LAS VEGAS, NV – Elon Musk's The Boring Company has announced that a milestone has been achieved on a massive tunnel project in Las Vegas on behalf of the city's convention center.
The Boring Company – an infrastructure and tunnel construction company owned by Musk, a technology entrepreneur, investor, engineer, and co-founder of Tesla, Inc. – has been pegged for a project involving the construction and operation of an underground "people mover" that would service the Las Vegas Convention Center, slated to be completed in time for the January 2021 Consumer Electronics Show, according to officials.
After three months of work, the Las Vegas Convention and Visitors Authority (LVCVA) officials announced this week that excavation has been finished on the first of two tunnels – nearly a mile in length and 40 feet underground – that will comprise the people mover, dubbed the Convention Center Loop. The Boring Company will now begin excavation on the second tunnel.
Upon completion of the $52.5 million project, each tunnel will be one-way and will whisk up to 4,400 attendees per hour from the Convention Center's South Hall across the 200-acre campus in all-electric Tesla vehicles, free of charge. The tunnels will connect the South Hall with the campus' new West Hall, which was built when the Convention Center recently underwent an extensive expansion and renovation valued at $1.52 billion.
The tunneling was achieved by way of a massive machine that will now be taken apart, transported back to the South Hall, and reassembled, at which time it will start the tunneling process anew, this time on the second tunnel.
The project is designed with the potential to be expanded as needed in the future, and could aid in easing congestion throughout the Las Vegas resort corridor if needed, officials say.
Shelter Realty is a Real Estate and Property Management Company specializing in the areas of Henderson, Las Vegas and North Las Vegas, NV. Feel free to give us a call at 702.376.7379 so we can answer any questions you may have.