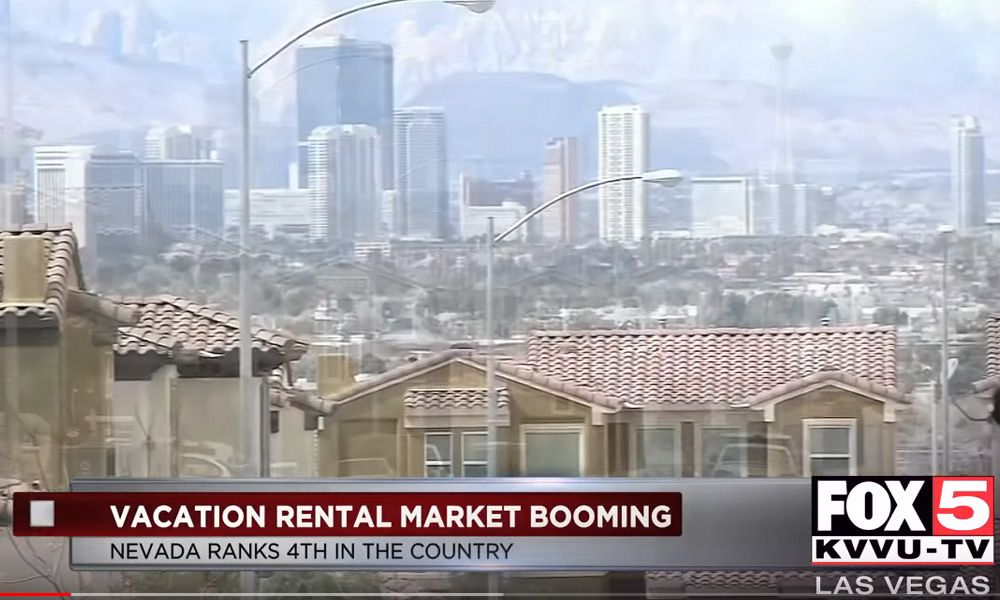 Las Vegas Short-Term Vacation Rental Market Doing Record Business
LAS VEGAS, NV – According to reports, the short-term vacation rental market is booming in Las Vegas, with Nevada becoming the fourth-highest such market in the country. Vegas has always been a destination city for a variety of reasons, but after the recovery of the city's economy, the recent influx of money, jobs, businesses and the arrival of the recently-transplanted Raiders NFL team – tourism has reached a fever pitch in Southern Nevada. Enter the rental market. Tourists have been turning increasingly to short-term home rentals when visiting Las Vegas, and investors have sat up and taken notice. Within the span of the last ten years, the vacation home rental industry in Vegas has gone up a whopping 50 percent, reports say.
Some of the most popular areas to rent vacation homes locally include Henderson, due in part to it's proximity to the famed Las Vegas Strip; after such rentals were made legal there, reports indicate that anywhere from a 200-300 percent increase in the number of investors who have purchased homes in order to rent them out to tourists. Home rentals for tourists are often more popular then hotels and other accommodations; this holds especially true for families with children, according to reports.
Home prices in Vegas, while still climbing at record rates due to the law of supply and demand, are still nonetheless much cheaper than the national average, especially when compared to neighboring states such as California. Some investors report seeing quick returns on their investment dollars, with some Airbnb users noting that it's possible to make as much as $8,000 a week if your play your cards right.
However, the short-term vacation rental market comes with its caveats, among them the fact that it may see an increase in rent and traditional home-buyers being pushed out. Due to this, the rental business could end up making things more difficult for both type renters and buyers alike.
Shelter Realty is a Real Estate and Property Management Company specializing in the areas of Henderson, Las Vegas and North Las Vegas, NV. Feel free to give us a call at 702.376.7379 so we can answer any questions you may have.