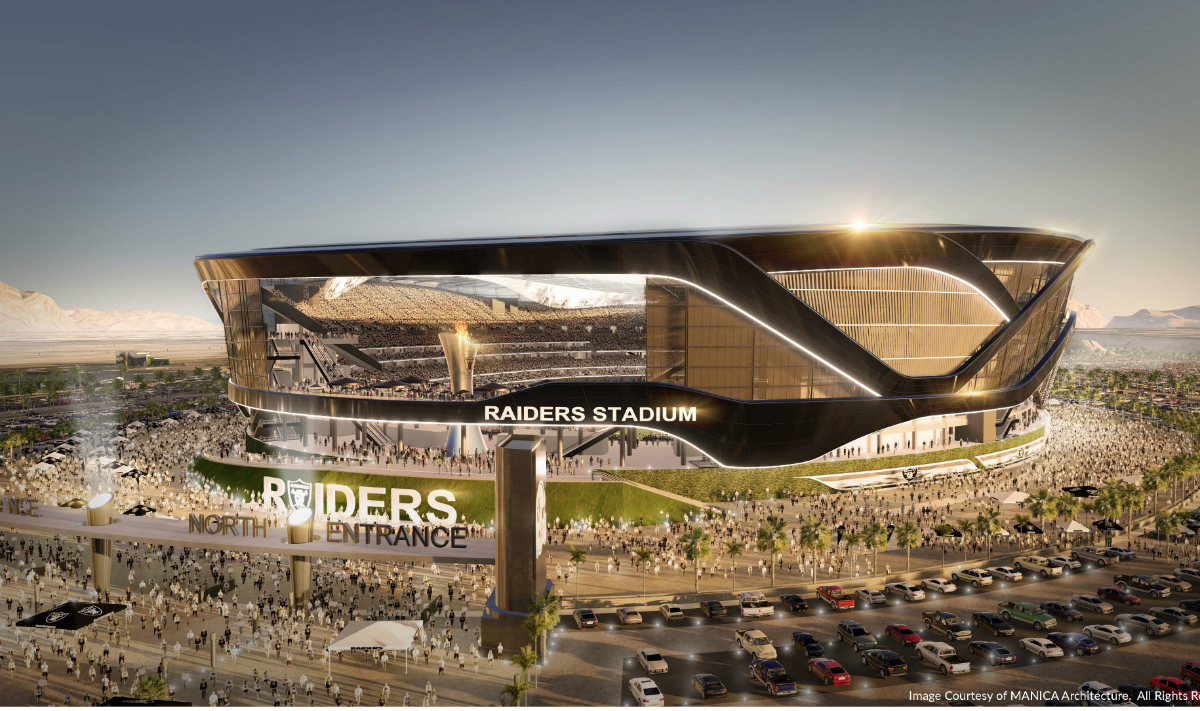 Las Vegas Raiders Stadium Cost Increases to Nearly $2 Billion
LAS VEGAS, NV – According to reports, the cost of the upcoming and in-progress Las Vegas Stadium – future home of the Las Vegas Raiders National Football League's (NFL) team come 2020 – has risen beyond previously stated points, with an extra $40 million added to the price tag as the project hits its mid-point. Currently, the new price tag comes in at $1.9 billion, reports say.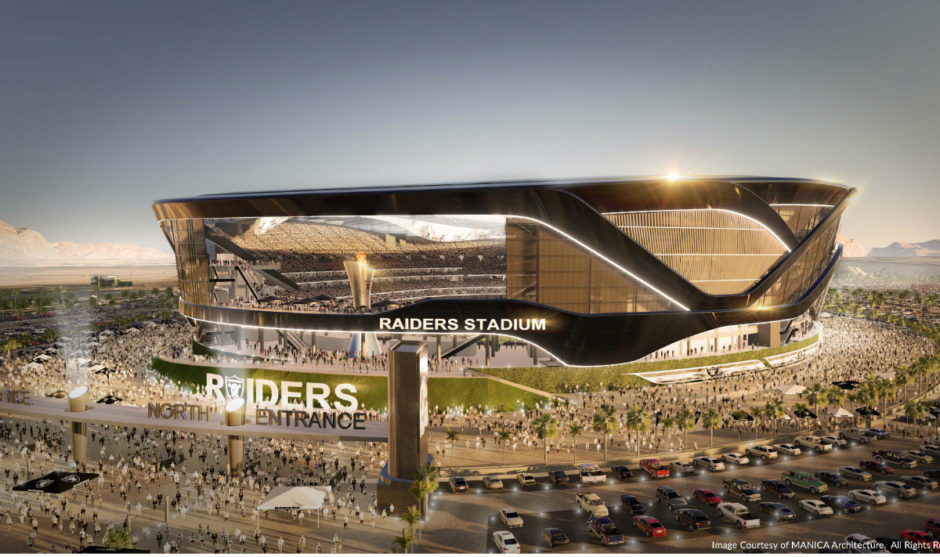 $750 million of the project's cost is coming from taxpayer funds. The additional money is said to be going towards new additions to the project, including 20 additional suites and a club area situated at the stadium's north end. Approximately $1 billion has been spent on construction and design work thus far; the stadium is expected to be completed on-time for the start of the Raiders' 2020 season, at which point the famed NFL team will have transplanted themselves from their current home in Oakland, California.
The Raiders broke ground on the 65,000-seat stadium on Nov. 13, located on a 63-acre plot of land situated between Russell Road and Hacienda Avenue, west of Interstate 15.
The next phase of construction involves completing the mounting of the stadium's 26 canopy trusses – three currently remain to be installed – as well as installing the intricate cable steel roofing system, which will support the massive transparent roof that is set to be installed near the end of the project.
In addition, sports and live entertainment venue company AEG Facilities has been hired to run the stadium; in addition to professional and college football games (the University of Nevada – Las Vegas football team will share the stadium with the Raiders), AEG will also schedule other events, such as concerts, Mixed Martial Arts, and more. The company will also be in charge of hiring and training staff for the facility, and running all aspects of its day-to-day operations.
Shelter Realty is a Real Estate and Property Management Company specializing in the areas of Henderson, Las Vegas and North Las Vegas, NV. Feel free to give us a call at 702.376.7379 so we can answer any questions you may have.