If You Can't Sell Your Las Vegas Home, Rent it
If You Can't Sell Your Las Vegas Home, Rent it
Shelter Realty has been contacted over the last month by several Las Vegas homeowners about listing their property for rent. The message has been very similar, my home is not selling and now I just want to rent it.
The Las Vegas Real Estate Market is changing and homes are not selling as quickly as they were a year ago.  Las Vegas home prices are up over the same period from last year but homes sales are down.  With the increased real estate inventory, homes are not selling and subsequently are sitting on the market vacant for a longer period of time.  To make matters worse, we are entering the holiday season when homes sales traditionally slow down.
If you are a Las Vegas seller and your property has been on the market for sale for over 90 days, I would recommend looking into placing your home on the market for rent.  Shelter Realty manages over 600 residential properties and are vacancy rates are below 5%.  By placing a renter in your property, you can minimize out of pocket mortgage costs while you wait for the sales market to shift.
For more information about our Las Vegas property management services, give us a call at 702.376.7379 or complete the form to the right to see if renting your home makes financial sense.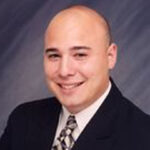 Tony Sena is broker/owner of Shelter Realty in Las Vegas Nevada. For more than a decade Tony and his partners have provided residential real estate and property management services to sellers, buyers, investors, and property owners in the Las Vegas Valley. A Las Vegas native and former police officer for the City of Henderson, Tony brings to the table a unique local perspective that continues to serve his clients well.