Nevada Landlord Requirements Upon Termination of Tenancy
Many Nevada landlords are not aware they have a responsibility to provide the tenant with an itemized accounting of their deposit within 30 days of the termination of tenancy.  If the landlord fails to return the tenants entire deposit or an itemized accounting of the deposit within 30 days, the landlord could be held liable by the courts for up to the full amount of the security deposit.
NRS 118A.242 states the following:
Upon termination of the tenancy by either party for any reason, the landlord may claim of the security or surety bond, or a combination thereof, only such amounts as are reasonably necessary to remedy any default of the tenant in the payment of rent, to repair damages to the premises caused by the tenant other than normal wear and to pay the reasonable costs of cleaning the premises. The landlord shall provide the tenant with an itemized written accounting of the disposition of the security or surety bond, or a combination thereof, and return any remaining portion of the security to the tenant no later than 30 days after the termination of the tenancy by handing it to the tenant personally at the place where the rent is paid, or by mailing it to the tenant at the tenant's present address or, if that address is unknown, at the tenant's last known address.
If the tenant disputes the itemized accounting statement in writing within 30 days of receiving the statement, a landlord cannot send the outstanding balance owed to a collection agency unless you obtain a judgement against the tenant.  This is why it's very important to have a move-in condition report completed at the time of tenancy along with pictures to compare with the move-out report and pictures.  Keep in mind, a landlord can only hold the tenant responsible for damages to the premises, cleaning and any unpaid expenses during tenancy such as rent.
Whether you are accidental landlord or an investor, not knowing Nevada law can get you in big trouble.  If you decide not to hire a knowledgeable property manager, it's imperative you take the time to familiarize yourself with NRS 118A to minimize future legal issues.
Not knowing or understanding Nevada landlord/tenant law is another reason why hiring a property management company to handle the management of your investment property makes sense.  To discuss the management of your investment property, give Shelter Realty a call at 702.376.7379 or email us at info @ shelterrealty.com.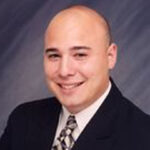 Tony Sena is broker/owner of Shelter Realty in Las Vegas Nevada. For more than a decade Tony and his partners have provided residential real estate and property management services to sellers, buyers, investors, and property owners in the Las Vegas Valley. A Las Vegas native and former police officer for the City of Henderson, Tony brings to the table a unique local perspective that continues to serve his clients well.