Five Ways Landlords Can Protect Their Vacant Las Vegas Rental Properties
Five Ways Landlords Can Protect Their Vacant Las Vegas Rental Properties
As a former police officer for the city of Henderson, I have a unique perspective on crime involving vacant properties.
Patrolling neighborhoods at all hours of day and night has helped give me an eye for possible break-in opportunities that burglars and vandals would take advantage of.
Now, as a property manager with hundreds of rental properties, I'm able to lean on my law enforcement experience to help our landlords and out-of-state investors protect their vacant homes during the transition period of when Shelter Realty takes over management of their properties.
Here are five things we recommend to landlords for keeping their vacant Las Vegas rental properties safer:
1. Remove "For Rent" Signs From Windows And Yard –
The first, and one of the most important things we ask our property management clients to do is remove any rental advertising on vacant properties.
Even worse than a "For Rent" sign in the window of a vacant property, is if it states that the owner has installed a new Fridge, Washer, Dryer and Upgraded Light Fixtures.
2. Maintain The Landscaping –
Weeds, broken sprinklers and dead grass are signs that a property may be vacant or even abandoned.
Obviously, a maintained yard will also give a potential renter the warm and fuzzies, as well as keep the neighbors happy.
If you hire a landscaping company to handle your weekly outside chores, make sure you ask them to collect any flyers or door hangers from your entryway that may look like trash.
3. Put Lights On A Timer –
A porch light that is on 24 hours a day is almost as noticeable as one that is off at night.
In addition to keeping your outside lights on a regular schedule, it may be a good idea to put an interior light on in the upstairs or within the center of the home to give the perception that there is someone living in the house.
4. Blinds Open Or Shut –
We can make an argument for either keeping the blinds open or closed. With that said, our recommendation is to keep the upstairs open and the downstairs closed.
It also really depends on whether or not you have neighbors that are willing to keep an eye on your property for you.
If the blinds are open, then it's easy to see when someone is inside, especially if you drive by the property one day and notice that some of the blinds have been shut.
However, having open blinds also allows anyone to look in the windows and see that the property is vacant.
Basically, use your best judgement on this topic, but it is something to be aware of and strategically plan for.
5. Qualifying Interested Callers –
If you are marketing your property in the newspaper or online, be cautious of what information you give callers who may be interested.
For example, it would be a bad idea to give away your address to someone who wanted to swing by and take a look at it after work… if you also told them that you live out of town and there won't be anyone around to help them until the end of the week.
Keep in mind that you may not be the only person on the phone that is having a "pre-qualifying" conversation.
While keywords such as move-in ready, vacant, fully furnished and new appliances may appeal to potential renters, they also peak the interest of criminals.
Shelter Realty definitely understands how challenging of a balancing act it can be between giving too much information in your marketing while still protecting your investment property.
Shelter Realty is a Real Estate and Property Management Company specializing in the areas of Henderson, Las Vegas and North Las Vegas, NV. Feel free to give us a call at 702.376.7379 so we can answer any questions you may have.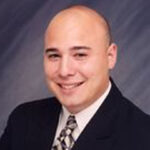 Tony Sena is broker/owner of Shelter Realty in Las Vegas Nevada. For more than a decade Tony and his partners have provided residential real estate and property management services to sellers, buyers, investors, and property owners in the Las Vegas Valley. A Las Vegas native and former police officer for the City of Henderson, Tony brings to the table a unique local perspective that continues to serve his clients well.