Home Value Factors
Although the market value of a property is largely determined by the comparison between similar properties in a given area, the value of a home is, in the long run, determined only by what a buyer is willing to pay.
This means that, if a seller asks $300,000 for his/her home, but the best offer received is for less than that, then the value of the home is actually less then $300,000, regardless of the studies that were done to establish the home's fair market value at $300,000.
There are a number of factors that can influence a buyer to pay fair market value, location being among the most important of influencing factors.
Good school districts are a powerful influence on market value, and are most likely of greatest importance in considering location relevance.
Convenience to the workplace, shopping, major thoroughfares, public transportation, entertainment districts and recreational facilities offer other location factors that can have an impact upon a property's desirability, and as a result, market value.
Condition of the home and property is another strong influencing factor in establishing a selling price. Size of the home and lot, as well as upgrades and amenities are still more influencing factors.
Interest rates, time of the year, high or low inventories of available homes, number of distressed properties in a given area, specific neighborhood conditions, proximity to beaches or mountain areas, proximity to industrial areas, high or low crime areas; any or all of these factors will positively or negatively affect home values
Certainly, it is unlikely that any particular area or neighborhood will meet all of a homebuyer's criteria, so it is important that the homebuyer look at needs versus wants in location and neighborhood amenities, and consider those options along with affordability; home prices, property taxes, etc.
Real estate agents rate a good location as one with high dollar value and an excellent prospect for substantial appreciation. Buyers have a more complex formula for deciding if a home's price is suitable and its location is what they are searching for.
A buyer's real estate agent can be a valuable resource in not only finding the kinds of homes that meet the buyer's criteria, but can be additionally helpful in obtaining data relative to the neighborhood's school district, shopping and commuting information, crime statistics, etc.
Since location is so important in so many ways, when the potential buyer finds a property of interest he/she should look over the neighborhood BEFORE making an offer.
Drive around during the daytime and at night, during the week and on a weekend to get a good indication of the noise factor, and overall condition of the neighborhood homes. Look for the number of occupied stores as compared to empty, and check with your real estate agent as to rising or declining neighborhood home values.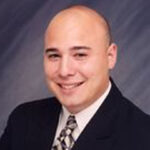 Tony Sena is broker/owner of Shelter Realty in Las Vegas Nevada. For more than a decade Tony and his partners have provided residential real estate and property management services to sellers, buyers, investors, and property owners in the Las Vegas Valley. A Las Vegas native and former police officer for the City of Henderson, Tony brings to the table a unique local perspective that continues to serve his clients well.