Investing in Las Vegas Real Estate – Flipping Properties
The term of "flipping" generally applies to buyers who purchase a property or properties, and then immediately put the properties up for sale, looking for a fast turnaround and quick profit.
Some scenarios involve "finders," people who work with investors. Their purpose is to find and investigate properties for sale that meet an investor's criteria, similar to a broker or Realtor, but unlicensed, and in many states illegal.
Since "finders" are basically engaged in the business of bringing buyer and seller together, they are, in fact, acting as unlicensed brokers. Furthermore, investors, knowingly working with "finders" may be skirting the law as well.
In fact, most are untrained and do not have the skills or resources needed to properly evaluate the fair market value or profit potential of a given property, as would a licensed Las Vegas Real Estate Agent or broker.
Although no knowledgeable investor would associate or work with "finders" some naïve investors think that through these finders they can buy and immediately sell real estate (or "flip") for a fast and easy profit. Nothing could be further from the truth!
Buying properties and immediately selling for a quick profit requires exceptional negotiating skills, and an in-depth market knowledge gained through long experience. In fact, it is a market strategy that only the most skilled and astute of real estate investors can consistently profit from.
The real estate crunch of the past few years has unfortunately created a false impression among naïve dreamers that anyone at any time can become an overnight real estate millionaire.
There has also been a proliferation of so-called real estate "Gurus" who write books and conduct expensive seminars, that propose to show how anyone can gain financial freedom through real estate, buy property with no money down, etc.  A few may offer good advice, but others are just money making schemes for the authors and seminar holders.
Additionally, many fraudulent real estate practices have been  associated with flipping, as get rich quick schemers have evolved practices designed to skirt the law, such as using false appraisals to alter the real fair market value of a property, kickbacks, falsified loan documentation, quick claim deed manipulation, and more.
In a market of zero price appreciation, legitimate flipping, for the most part, can make money only on rare occasions, and only if handled by the most skilled of investors. As housing prices begin to rise, flipping becomes a bit more advantageous.
It pays to remember that even when the market is good, and flippers can make a profit, consideration has to be given to the fact that the property may take a more than anticipated time to sell, and if so, did the buyer pay cash or will there be mortgage payments to consider until the property is sold?
If the property is a rehab, what about the costs involved in repair?
Approach any real estate deal with caution, and remember, if a deal looks too good to be true, beware!
If you have any questions about investing in Las Vegas Real Estate, feel free to give us a call at 702.376.0088.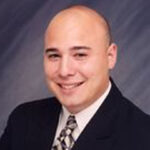 Tony Sena is broker/owner of Shelter Realty in Las Vegas Nevada. For more than a decade Tony and his partners have provided residential real estate and property management services to sellers, buyers, investors, and property owners in the Las Vegas Valley. A Las Vegas native and former police officer for the City of Henderson, Tony brings to the table a unique local perspective that continues to serve his clients well.