How Your Las Vegas Real Estate Agent Can Help You Price Your Home Competitively
One of the most important services a Las Vegas seller's agent can perform for his client is to set a realistic and competitive market price on a client's for sale property. Setting a price that will satisfy the seller, and simultaneously attract eager buyers is no easy task, particularly under current market conditions.
Trying to price your Las Vegas Home on your own is going to be a hit or miss project. You will need to expend a lot of time checking out the neighborhood, and you won't have the resources and up-to-date data available to a professional real estate agent.
The first thing your appointed real estate representative will do is to explore his/her MLS database to find listings and sales of comparable homes in your immediate neighborhood, usually within a half mile radius. Your Las Vegas Realtor will check for homes similar in age, and square footage to yours, access to major thoroughfares, etc.
Your real estate agent will also:
Pull information on similar homes that may have been taken off the market and re-listed
Determine price reductions and ratios by comparison of listing to sales prices
Adjust pricing to reflect comparative upgrades and lot size
Investigate pending sales of neighborhood homes for asking price, sold price, time on market, etc. Since these properties are sold but have not yet closed, some of this information might possibly be obtained from the listing agents
Analyze similar unsold homes in the neighborhood whose listings have expired or have been withdrawn in order to uncover similarities in why they did not sell. This information could be very helpful to the agent in developing a marketing plan for the client
After all the relevant data has been collected, your agent will then discuss with you the overall marketing plan, such as how the property will be advertised, and set an asking price for the home based on the researched data, stock of present inventory, and reflecting current market conditions
Certainly, it is easy to see how much time, experience, expertise, and access to the necessary data it takes to properly market and sell a home, and how important it is to have professional guidance in advertising, pricing, negotiating, and selling the average person's most valuable asset.
So, if anyone tells you it's a waste of money to pay an agent's commission to list and market your home, that person is obviously badly misinformed as to what a dedicated and knowledgeable Las Vegas Real Estate Agent can do for a client.
It could be a costly mistake for you to attempt to price your home based on skimpy data, or on what you think your house is worth, and have the property sit unsold until you realize, particularly in this current so-called "buyers market" that you really do need the help of a professional realtor.
If you need the assistance of a professional real estate agent, feel free to give us a call at 702.376.0088 or reply below.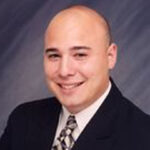 Tony Sena is broker/owner of Shelter Realty in Las Vegas Nevada. For more than a decade Tony and his partners have provided residential real estate and property management services to sellers, buyers, investors, and property owners in the Las Vegas Valley. A Las Vegas native and former police officer for the City of Henderson, Tony brings to the table a unique local perspective that continues to serve his clients well.