Homeowners Association Board of Directors Elections
Homeowners Association Board of Directors Elections
This is the time of year when plans must be made for the election of the new Homeowners Association Board of Directors. Property managers are required to supervise the election process from start to finish. They begin by mailing a flyer and Nomination Form to each homeowner informing them that an Annual Election Meeting is currently being scheduled. Those individuals interested in being  candidates are asked to provide relevant information regarding his or her qualifications to serve on the Board and the reasons why they wish to do so.
Terms for Executive Board Members are now allowed to be increased from two to three years. There is no Legislative limitation on number of terms a member may serve. Each HOA must have a minimum of three Board Members with an odd number preferred for tie breaking of votes.
Sometimes there are not enough candidates interested in serving on the Board of Directors and sometimes there is a battle for control of the positions between two differing factions.
The updated procedures for elections now state that if the number of candidates running for the Board is the same – or less than – the number of vacancies, a notice must be sent out to all homeowners by the Executive Board that all those nominated are considered to be elected – unless an owner submits a nomination form within the nomination period – which is thirty days after receiving the notice from the Board.
If another owner indicates interest by submission of an application, a regular election is then held with the usual balloting procedure. If there are no other candidates, it will not be necessary for ballots to be mailed to the community and the previously named candidates will be considered as newly elected Board members thirty days after the closing date of the period of nomination.
When there are sufficient candidates for a ballot, each one may request that the HOA send out to each owner at the association's expense a candidate informational page listing his or her areas of expertise and experience that will benefit the community. Often, each HOA will host a Meet the Candidates night supervised by the property manager so that unit owners have the chance to ask each candidate how he or she feels about specific community issues to help them determine for whom to vote.
All ballots that were mailed in to the management company are brought to the meeting by the property manager. These votes, along with ballots that are hand delivered at the Annual Election Meeting, are opened and tallied by an Election Committee in full view of the unit owners. The duly elected Board Members then meet privately, elect officers and preside at the Annual Meeting.
Shelter Realty is a Real Estate and Property Management Company specializing in the areas of Henderson, Las Vegas and North Las Vegas, NV. Feel free to give us a call at 702.376.7379 so we can answer any questions you may have.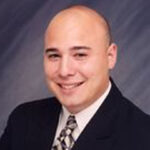 Tony Sena is broker/owner of Shelter Realty in Las Vegas Nevada. For more than a decade Tony and his partners have provided residential real estate and property management services to sellers, buyers, investors, and property owners in the Las Vegas Valley. A Las Vegas native and former police officer for the City of Henderson, Tony brings to the table a unique local perspective that continues to serve his clients well.