Working with Las Vegas Homeowners' Associations
Las Vegas Residential property management companies provide managers who are assigned to work with several homeowner associations and consequently, must be familiar with the specifics of each HOA Community.
One of the many important responsibilities of the manager is to attend the association meeting which may be held monthly – usually in the evening – and remain for the Executive Board meeting.   This may be held after close of the HOA meeting to possibly meet with homeowners who are in violation of the CC&R's (Covenants, Conditions and Restrictions) and who have not cured the violation.
Depending on the degree of involvement of  the manager in accordance with the requirements of the Las Vegas HOA Board of Directors, he or she will help guide the direction of the meeting by clarifying legal issues based on association documents and responding to some homeowner questions.  Sometimes managers will have to help maintain order when homeowners respond to emotional issues related to decisions made by the Board.
Some managers take Minutes of the meeting and subsequently provide them to Board members for approval.  The Minutes are then read at the following HOA meeting for comments from homeowners.
Some of the skills necessary to homeowner association managers include:
Logical problem solving
Communication ability
Customer service skills
Conflict management
Effective time management
Group decision making
Understanding budgets
Multi task oriented
The manager must be familiar with the association documents and be knowledgeable of  the State of Nevada regulations governing homeowner associations.  He or she should guide the Board in the decision making process so that they are in compliance with State and Federal regulations.
When a problem arises that is beyond the scope of the manager's expertise, it should be recommended that the association attorney is contacted.
The manager is required to maintain an inventory of all records of each client.  If the relationship between the residential property management company and the client is terminated, the manager will turn over all records to the new Las Vegas management company.
The manager is required to attend classes and obtain ongoing CEU's (continuing education units) in order to stay current with changes in rules and regulations pertaining to HOA's including (but not limited to) new developments in law, insurance coverage and accounting principles.
Some residential property management companies offer classes to their staff members and members of their client Boards; State agencies provide training to community mangers, Board members and interested homeowners wishing to be knowledgeable regarding HOA updates.
The manager must be careful to reveal any personal connection with service vendors or professionals to avoid any appearance of inappropriate business dealings and must not accept any gifts which will influence his or her acting in self interest or gain in HOA decision making.
The manager must ensure that financial transactions of a client are current, accurate and properly documented and maintained in compliance with applicable State laws and regulations which govern financial records.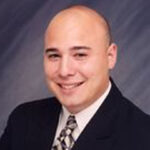 Tony Sena is broker/owner of Shelter Realty in Las Vegas Nevada. For more than a decade Tony and his partners have provided residential real estate and property management services to sellers, buyers, investors, and property owners in the Las Vegas Valley. A Las Vegas native and former police officer for the City of Henderson, Tony brings to the table a unique local perspective that continues to serve his clients well.