Investing in Las Vegas Real Estate
Fixer-Uppers
There are countless innovative and creative ways to invest successfully in Las Vegas real estate, but the following is an overview of one of the possible ways to buy, manage, and sell real estate profitably:
Fixer-uppers:  Single family homes in need of repair, (some minor, some major) can often be purchased at a significantly below market price, and basically, repaired and sold for a satisfactory profit.
Not so simple! As in any financial transaction, you better know what you are getting into before attempting this, or any other method of making real estate based profits.
There are so many pitfalls in impulsively making real estate investments. First of all, DO Your Homework. Learn as much as you can from reliable sources about the kinds of real estate investments you plan on getting into, and form a plan of action that best suits the achievement of your real estate goals.
Getting back to investing in a Las Vegas fixer-upper; unless you are part of a company with the investment funds and knowledge of this kind of realty investment, and have made special arrangements with a building contractor to handle repairs, you had better be handy with tools yourself, especially if you want to maximize your profits in the long run.
First, before attempting negotiations to purchase any in-need-of-repair property you must consider the opinions of your Las Vegas Realtor, trusted real estate attorney, CPA, and a knowledgeable home inspector, to ascertain the property's current worth, estimated cost of necessary repairs, an estimate of future profit potential, as well as the overall feasibility of buying the property.
If the inspection report shows that only minor cosmetic repairs are necessary, that's great. You can easily seal cracks, paint the walls, re-caulk where needed, replace window treatments, and if handy enough perform simple plumbing tasks such as fixing or replacing dripping or worn faucets, replacing shower heads, etc.
If the necessary property repairs are major, and beyond your capability, then you would have to consider whether or not the cost of repair – hiring a licensed building contractor – would ultimately make the deal unprofitable.
In order to calculate the estimated profitability in buying, repairing and selling a fixer-upper, you should rely on your Las Vegas Realtor to furnish a market value estimate for this same house in good repair.
It is equally important –for resale value purposes- to consider the neighborhood. At one time, fixer-uppers were most often located in older, frequently run-down areas. Now, under these difficult economic times, some fixer-uppers can be found in well-to-do districts.
Is the neighborhood in a blighted area, blue-collar, upper middle class, etc.? The location of the property is still another important factor in estimating the ultimate profitability of your investment.
That is not to say, however, that satisfactory profits cannot be made in poorer districts, since the purchase price of homes in those areas will most often be much lower than homes located in more upscale communities.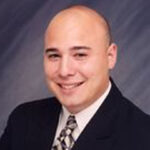 Tony Sena is broker/owner of Shelter Realty in Las Vegas Nevada. For more than a decade Tony and his partners have provided residential real estate and property management services to sellers, buyers, investors, and property owners in the Las Vegas Valley. A Las Vegas native and former police officer for the City of Henderson, Tony brings to the table a unique local perspective that continues to serve his clients well.