Las Vegas Property Management Essentials
A property owner appoints a professional Las Vegas Property Management Company to protect and enhance his investment. As the owner's representative, the property manager's priorities are to maximize occupancy levels, thereby increasing property values, assure timely collection of revenues, maintain and enhance the property, have a good rapport with the tenants, quickly and efficiently handle problems and promptly respond to emergencies.
Timely collection of rents is obviously most important to the landlord, and the transferring of these rent receipts to the landlord from the management company in a timely manner is just as important.
A frequent complaint from Las Vegas Property Owners in relation to their management company's performance is a delay in transferring funds from manager to landlord within a reasonable time period. Frequent delays in transferring revenue can result in serious friction between the property owner and the management company.
Obviously, since the collection of rents is the primary source of a landlord's revenue, the property owner must be assured that prospective tenants are thoroughly screened for past payment history, current credit worthiness, and sufficient income necessary to meet the property's rental requirements.
Particularly due to the current economic situation, the property owner and his appointed agent should be in agreement as to what, if any, allowances are to be made in regard to a tenant who has recently fallen on hard times, but has maintained an excellent record for on-time payments in the past.
Once a new applicant has been approved for tenancy, it is important for the property manager to ensure that there is a full and complete understanding of the date and time when rents are due, and address any questions the new tenant may have about the leasing agreement, building amenities, maintenance procedures, etc.
Another property management essential is to complete daily, weekly and monthly documentation relative to reports of new tenants, evictions, pending legal matters, revenues, expenditures, and any and all matters pertaining to the owner's property. This documentation is to be submitted to the landlord within a previously agreed upon time frame, as requested by the property owner.
In order to avoid misunderstandings and client dissatisfaction, it is of utmost importance that the property management company has reached a full and complete understanding of a client's requirements, and that the client is in full understanding and in agreement with the property management company's  fees, policies and procedures as well.
Successful property management requires, among other things, continuous education – keeping abreast of current and changing regulatory policies and procedures – access to the most up-to-date local market information available, excellent people handling/negotiating skills, and honoring commitments to landlord and tenant in a timely manner.
Establishing a good working relationship with the client unquestionably leads to client satisfaction and client referrals, the ultimate key to the successful operation and profitability of any business.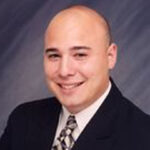 Tony Sena is broker/owner of Shelter Realty in Las Vegas Nevada. For more than a decade Tony and his partners have provided residential real estate and property management services to sellers, buyers, investors, and property owners in the Las Vegas Valley. A Las Vegas native and former police officer for the City of Henderson, Tony brings to the table a unique local perspective that continues to serve his clients well.