HUD Charges Las Vegas Real Estate Broker and Owners with Violating Fair Housing Act
A Las Vegas Real Estate Broker and two homeowners have been charged with violating the Fair Housing Act by the U.S. Department of Housing and Urban Development (HUD).  They allegedly denied a single mother of (7) the opportunity to rent a four bedroom home because of the number of children she had.  It's a violation of Fair Housing to discriminate based on family status as well as the number of children.  They could be facing civil penalties and/or punitive damages if it is determined discrimination has occurred.
"According to HUD's charge, complainant Mayte Miranda sought to rent a four-bedroom house owned by respondents Victor and Remi During in December of 2008. A single parent of four, Ms. Miranda was in the process of adopting three foster children. When she submitted a rental application, the owners' agent Mario Mascarinas of Realty One Group allegedly told her real estate agent, "I do not think that the owners will rent to that many children." Upon receiving Ms. Miranda's rental application, Mr. Mascarinas allegedly stated that the owner would allow a maximum of five children, even though the house could easily accommodate eight residents."
To read more about this article, click on the link below:
http://portal.hud.gov/portal/page/portal/HUD/press/press_releases_media_advisories/2009/HUDNo.09-234
To read the actual complaint that was filed, click on the link below:
http://www.hud.gov/offices/fheo/enforcement/10-During-Mascarinas-and-Realty-One-Group-Las-Vegas.pdf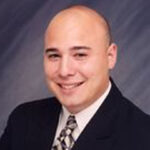 Tony Sena is broker/owner of Shelter Realty in Las Vegas Nevada. For more than a decade Tony and his partners have provided residential real estate and property management services to sellers, buyers, investors, and property owners in the Las Vegas Valley. A Las Vegas native and former police officer for the City of Henderson, Tony brings to the table a unique local perspective that continues to serve his clients well.