Finding The Right Las Vegas Property Manager
Finding the right Las Vegas Property Manager could mean the difference in your property being rented and maintained or sitting vacant and costing you money.  Even though most property management companies in Las Vegas offer the same services, not all companies follow through with their services.  I get several calls a week from real estate investors stating their property managers aren't providing monthly accounting statements, rent money isn't arriving on time or at all and there is no communication.  This is why our clients have access to their account via a link to our property management software, we automatically deposit all rent monies by the 10th of the month and we always keep our clients updated on the status of their property.
Another key aspect in property management is properly screening tenants.  Unfortunately, most property managers never even meet the tenant until they are signing the lease or picking up the keys.  They choose the tenants based on the information they receive on the credit reports, criminal background check, employment check, rental history and reference checks.  An area that is commonly over looked in the screening process by property managers is interviewing potential tenants.  Sitting down for 15-20 minutes can tell you alot about someone and is just another factor in screening a potential tenant.  Being a former City of Henderson Police Officer, I have years of experience interviewing subjects and I rely on my experience when I sit down and interview potential tenants.  I feel my experience makes me the ideal Property Manager to find the best tenant for your investment property.
So if you just purchased an investment property in Las Vegas and need a Property Manager or looking to replace your current Property Manager, give us a call at 702.376.7379 and I will be happy to go over our services.  We are available 7 days a week for all your Property Management needs.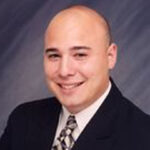 Tony Sena is broker/owner of Shelter Realty in Las Vegas Nevada. For more than a decade Tony and his partners have provided residential real estate and property management services to sellers, buyers, investors, and property owners in the Las Vegas Valley. A Las Vegas native and former police officer for the City of Henderson, Tony brings to the table a unique local perspective that continues to serve his clients well.