Las Vegas Property Management Services
If you are fortunate enough to invest in a property suitable for short term rentals in a resort area like Las vegas, you should be working with a full services property management company. Doing so will enhance your return on investment, while protecting the integrity of your property.
A local full services property management company will work with you to set rental rates based upon your property's characteristics and appropriate seasonality. They will be able to market your property to a broad base of qualified renters. They will make sure that your asking rental rates are competitive with other similar properties.
The company will make reservations for renters for you. They will coordinate renting the property out with your usage of the property. They will collect rental and damage deposits and amounts due, they will work to optimize the rental days and income, and they will enforce any reservation cancellation clauses for you.
When your property is rented, the property management services company will inspect the property before the arrival of the renters, making sure that the property is clean, appropriately stocked and does not have any outstanding maintenance issues. While your renters are using the property, the property management company is available to answer any calls for service requests. When the renters leave the property, the management services company will make sure that the property is clean, do any repair or maintenance issues and get the property ready for the next renter. On a periodic basis, the company will do annual or seasonal cleaning and maintenance tasks.
As the owner of the property, you are relieved of marketing and sales, answering service request phone calls, cleaning and maintenance and much more. The property management services company provides all these services, in addition to generating accounting and tax information for you.
This is, above all, a contractual relationship. When you retain a company, check their references. Talk to other home owners who use them. Ask if they have the necessary insurance and bonds. Find out if they are easy to reach in case of an emergency. Make sure you understand their fee structure.
A good relationship with a property management service company will have no surprises and will enhance your investment and when you do use your property yourself, it will be a stress-free experience.
If you would like to speak with one of our Property Managers about your Las Vegas Investment Property, feel free to give us a call at 702.376.7379 or complete our contact form and we will contact you.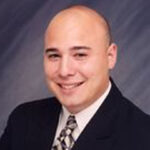 Tony Sena is broker/owner of Shelter Realty in Las Vegas Nevada. For more than a decade Tony and his partners have provided residential real estate and property management services to sellers, buyers, investors, and property owners in the Las Vegas Valley. A Las Vegas native and former police officer for the City of Henderson, Tony brings to the table a unique local perspective that continues to serve his clients well.