Las Vegas Property Management
Property management refers to the management of residential, commercial, or industrial buildings. Property managers find tenants, collect rent and fees, manage building maintenance, assist homeowners' associations and advise on litigation issues. Though property managers often deal with multi-unit residential and commercial buildings, landlords who own single-family dwellings may also choose to hire a company to manage their property.
For multi-unit complexes, such as condominiums and townhouses, the property manager serves as an adviser to the homeowner's association, which is responsible for common area maintenance and improvements.
In the United States, many individual states require property managers to hold a real estate license. Organizations such as the National Association of Residential Property Managers (NAPRM) offer certifications to property management professionals that ensure ethical and professional behavior. To obtain a certification, a manager must log a certain number of hours managing properties and take training classes offered by the association.
In recent years, the industry has increased its use of software to help manage properties. Available programs let managers maintain different sizes and types of properties, track tenant information, schedule work orders, and organize accounts payable and receivable. The use of software enables smaller companies to compete in the industry.
A major advantage of a property manager, especially for out of state landlords is their knowledge of the local rental market. Property managers can survey average rents for similar properties in the area and determine the fair market value. They are also often available on a 24-hour basis to deal with maintenance emergencies that might otherwise cause property damage.
If you are in need of Property Management Services, Shelter Realty offers full service Property Management.  You can reach a Property Manager at 702.376.7379.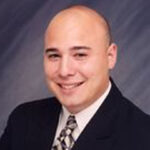 Tony Sena is broker/owner of Shelter Realty in Las Vegas Nevada. For more than a decade Tony and his partners have provided residential real estate and property management services to sellers, buyers, investors, and property owners in the Las Vegas Valley. A Las Vegas native and former police officer for the City of Henderson, Tony brings to the table a unique local perspective that continues to serve his clients well.