How Tenant Screening Helps
Real estate in Las Vegas can be quite lucrative for those seeking to acquire rental income. Whether the landlord is providing residential homes, condos or office space, a steady stream of monthly income can yield a reliable revenue source that carries through the entire year. Of course, this process can be completely undermined if the renter turns out to be less than desirable. That is why it is critical to perform tenant screening long in advance of accepting the renter.
The purpose of tenant screening is to acquire a clear picture of the renter's background. Specifically, landlords can explore the tenant's rental history, credit report, and financial situation. This then allows the landlord to make an appropriate decision as to whether or not the tenant will make a proper fit. Again, this is no minor point. Signing a lease agreement with a "bad renter" comes with many serious problems best avoided. For example, a potential renter that has an extensive history of not paying his bills clearly would not be a safe bet to make his rent obligations on time. Such a renter can turn an lucrative real estate venture into an unstable one within a few months.
Then, there are those tenants that could be labeled even worse renters. Renters that allow their dwellings to fall into complete disarray can create a number of repair costs and other expenses. However, a quick call to their previous landlords could reveal such problem renters with a single phone call.
If there was a moral to this story it would be this: perform a tenant screening prior to renting your Las Vegas Investment property. It will eliminate many hassles and problems long before they even start.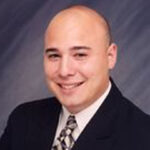 Tony Sena is broker/owner of Shelter Realty in Las Vegas Nevada. For more than a decade Tony and his partners have provided residential real estate and property management services to sellers, buyers, investors, and property owners in the Las Vegas Valley. A Las Vegas native and former police officer for the City of Henderson, Tony brings to the table a unique local perspective that continues to serve his clients well.