The Experienced Property Manager Can Handle Many Tasks
As a landlord, you may be contemplating hiring a Las Vegas property management company. While many landlord's often handle the duties themselves, if you have many rental properties, you may find it difficult to handle everything. An experienced Las Vegas property manager will be able to carry out many different tasks. Their main tasks should include the following:
Marketing: This will include all of the advertising of your properties, as well as following up with any leads that are generated from the advertisements. They can also schedule all of the property showings, as well as show the properties themselves.
Tenant Affairs: The property manager can also take care of all of the tenant affairs for you, including rental agreements, background checks, resolving any complaints from the tenants, and handling all evictions. They can handle all issues as they arise to make certain they are all handled in a timely manner.
Maintenance: As the manager, they can also take care of all inspections, repairs, and general maintenance of your buildings. All emergencies can be directed to your property manager, as well and you can relax, knowing that your sleep will not be disturbed by an issue as small as a blown out light bulb.
Finances: If you desire, your Las Vegas property manager can also handle all aspects of the financial management of your properties, from collecting rent to paying the utilities. If someone is behind in their rent, your property manager will have the time it takes to track them down. All of these financial tasks, however, can be decided at the discretion of you and your property manager.
The fact is an experienced property manager can handle all aspects of your rental business, but you will have the choice on which tasks they will take over for you. If you find that you want to purchase properties in another state, a property manager can make it feasible for you to do so. They can be there in a moments notice and make sure your rental properties are well taken care of, as well as your tenants.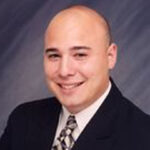 Tony Sena is broker/owner of Shelter Realty in Las Vegas Nevada. For more than a decade Tony and his partners have provided residential real estate and property management services to sellers, buyers, investors, and property owners in the Las Vegas Valley. A Las Vegas native and former police officer for the City of Henderson, Tony brings to the table a unique local perspective that continues to serve his clients well.