Las Vegas Property Managment
With home prices declining all across the Las Vegas Valley, it makes it very difficult to sell your home, especially if you don't have any equity.  Instead of selling your home, what about renting your home?  The Las Vegas Rental Market is doing very well right now with so many Las Vegas residents looking to rent due to the loss of their own home.  So instead of trying to sell your home in this down market, why not rent it out and just sit and wait until the Las Vegas Real Estate Market rebounds?
If you are going to rent out your home, I highly suggest using a Las Vegas Property Management Company to handle the whole process so all you have to do is deposit your check every month.  You could do it on your own but managing a rental takes a lot of work and you can expect to receive phone calls at all times of the day from a tenant with something that needs to be fixed.
If you are looking for a property manager, contact Tony Sena at 702.376.7379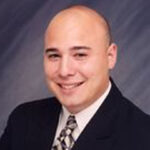 Tony Sena is broker/owner of Shelter Realty in Las Vegas Nevada. For more than a decade Tony and his partners have provided residential real estate and property management services to sellers, buyers, investors, and property owners in the Las Vegas Valley. A Las Vegas native and former police officer for the City of Henderson, Tony brings to the table a unique local perspective that continues to serve his clients well.