Will The New Federal Housing Bill Help Las Vegas?
Will the new federal housing bill help the Las Vegas Real Estate Market?  Without a doubt!  The federal housing bill should stop future foreclosures, stabilize home prices, encourage a wave of more home buyers and reduce the housing inventory.
The federal housing bill will allow distressed homeowners who might be facing an eminent foreclosure to refinance out of their existing mortgage and into more attractive terms.  According to the bill, financially distressed homeowners have the opportunity to reduce their mortgages to 90 percent of their home's current appraised value. The newly created mortgage will be a 30-year fixed FHA loan at the prevailing interest rate.  In exchange for refinancing, the homeowner agrees to share a substantial portion of any future appreciation with the original lender and the FHA.
So this gives a homeowner two choices.  They could either go through with foreclosure and destroy their credit or refinance their home at 90% of the appraised value and share any future appreciation with the original lender and the FHA.  I think this is an easy choice, don't you?
The Federal Housing Bill will reduce the amount of future foreclosures on the market, which is significant.  This means the current housing inventory will decrease at a quicker rate and home prices should stabilize because of the decline in inventory.  We have had 6 straight months of increased home sales and it has been making a small dent in the standing inventory because of the increase in foreclosures.  So with foreclosures decreasing because of the new bill, we should see a decrease in the inventory over the next 8 to 10 months.  With the decrease in inventory comes with the stabilization of home prices.  Home prices should start to level out over the same period.
I think this bill was exactly what we needed to help the Las Vegas Real Estate Market which will ultimately have a positive effect on the Las Vegas Economy.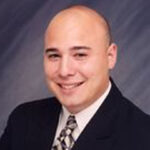 Tony Sena is broker/owner of Shelter Realty in Las Vegas Nevada. For more than a decade Tony and his partners have provided residential real estate and property management services to sellers, buyers, investors, and property owners in the Las Vegas Valley. A Las Vegas native and former police officer for the City of Henderson, Tony brings to the table a unique local perspective that continues to serve his clients well.