Las Vegas Home Marketing
How many Las Vegas Real Estate Agents actually know how to market a home?  Is there a science to truly marketing a Las Vegas Home?
Most Las Vegas Homeowners who are selling a home for the first time usually choose real estate agents that are referred to them from their friends thinking that all Las Vegas Real Estate Agents are the same.  The truth is, not all Las Vegas Real Estate Agents are the same.  There are many Las Vegas Real Estate Agents that are part time agents, their are some that are primarily buyer agents, and some that specialize in only listings.  So back to my original question, "is their a science to marketing a home?"  I would say yes and here is why!
With so many Las Vegas Homes on the market, some bank owned and some short sales, it is imperative to get as many potential buyers to view the home in order for it to sell.  It is difficult to compete with these bank owned homes because the banks are pricing these homes so low in order to sell them quickly.  So how do you generate potential buyers?  The first thing you need to do is obviously price the home correctly!  The second thing that needs to be done is to analyze the neighborhood and surrounding community.  For example, say the home is in the northeast part of Las Vegas.  This potential home is close to Nellis Air Force Base and might make an ideal home for military personnel transferring to Nellis due to its close proximity to the base.  So it might make sense to market the home on the base and websites that target military personnel.
What about a home near a hospital?  It would make sense to market the home to the employees of the hospital with flyers and possibly in the Hospital newsletter that gets distributed to the staff.  So the point is, it is very important to analyze the community that surrounds the home you are going to list, you never know where you are going to find the buyer for your listing.  Their is a good chance the buyer could already be working in the surrounding community!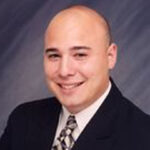 Tony Sena is broker/owner of Shelter Realty in Las Vegas Nevada. For more than a decade Tony and his partners have provided residential real estate and property management services to sellers, buyers, investors, and property owners in the Las Vegas Valley. A Las Vegas native and former police officer for the City of Henderson, Tony brings to the table a unique local perspective that continues to serve his clients well.