Las Vegas Called 'Mortgage Fraud Ground Zero'?
According to FBI Special Agent, Scott Hunter Las Vegas is called mortgage fraud ground zero.
This problem is becoming so wide spread that special task forces have been created to combat the problem.  Every week you read in the paper or view the news about another real estate industry professional being arrested for some type of real estate or mortgage fraud.  Just this month, Cindy Birkland was arrested for alleged mortgage fraud.
According to the FBI, mortgage fraud is becoming one of the fastest growing white collar crimes in the United States.
Mortgage Fraud is usually committed by several individuals who all have a certain role within the scheme.  Usually a loan officer, borrower, real estate agent and/or an appraiser.  The most common type of mortgage fraud is a "straw buyer".  This is where the bank lends hundreds of thousands on a home that is way over inflated due to an appraiser setting an unrealistic value.  The group splits the money and never has any intention on making any payments on the home.
More to follow…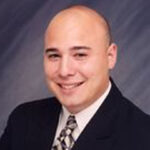 Tony Sena is broker/owner of Shelter Realty in Las Vegas Nevada. For more than a decade Tony and his partners have provided residential real estate and property management services to sellers, buyers, investors, and property owners in the Las Vegas Valley. A Las Vegas native and former police officer for the City of Henderson, Tony brings to the table a unique local perspective that continues to serve his clients well.