The Mortgage Application: Getting Prepared Ahead of Time
The dreaded mortgage application process isn't so scary if you know what to expect. Here is a quick breakdown of a few questions that I address during the initial  phone or office interview and mortgage application:
1.  Have you spoken with any other loan officers regarding this transaction?
I like to know what a borrower has been going through prior to speaking with me.  If there have been several credit reports pulled by other banks, I don't want to contribute to possibly lowering their score by pulling another report.  I also ask this question because I want to know why the borrower is talking with other loan officers.  Is it a rate and closing cost thing, or did the previous banks not fulfill a certain need or expectation?  It just makes more sense to find out what people want up front, so that I can focus the rest of my time serving their specific need.
2.  Will this be a primary residence, second home, or investment property, and how long do you plan on keeping it?
These two questions usually start a conversation about the borrower's intentions and real estate investment goals.  Buying rates down, ARMs vs. 30 yr. fixed, FHA, conventional, seller paid closing costs…..  There are several mortgage opotions to consider for each individual circumstance.  It is nearly impossible to have a productive discussion about rates, programs, and closing costs until you have clearly articulated your real estate investment goals with your loan officer.  It is absolutely acceptable to ask a loan officer what their rates are, however, be prepared to supply a little more information so that your loan officer can apply the best rate that fits your scenario.
3.  Total monthly payment and down payment you have budgeted for?
Again, back to the needs and goals of the client.  It is common for a borrower to ask a loan officer what they are approved for.  However, you may be approved for more than you actually want.
Here are a couple of easy formulas that you can apply  when calculating a monthly payment, down payment, and total purchase price:
Banks look at a borrower's Debt to Income Ratio (DTI) as a factor for mortgage loan approval.  40% is a safe DTI to pay attention to for figuring out what you might be approved for.  This means that your total monthly minimum payments, including the new mortgage, cannot be above 40% of your total verifiable gross monthly earnings.  Credit score, down payment, and assets are compensating factors that a bank will consider for approval if your DTI is above 40%.
EX:  Total monthly gross income – $2,000
%40 DTI = $800 a month in total allowable payments
A good rule of thumb for determining a total mortgage payment is by multiplying $70 for every $10,000 loan amount.  I've found that this is a safe calculation which also includes taxes, insurance, and mortgage insurance.
So, for this scenario, the borrower would be approved for a loan amount of around $114,000.  If this borrower had a $200 a month car payment, then the the loan amount would drop to $85,000.
$800 a month total @ 40% DTI
– $200 a month car payment, leaving room for a $600 a month mortgage payment.
$600 divided by 70 = 85
85 x $10,000 = $85,000 total loan amount.
*Remember, that 40% is just a good starting point.  I've had borrowers approved up to a 65% DTI who had great credit, a significant down payment, and plenty of assets in the bank.
So, why do I ask a client what type of mortgage payment they want?  Simple, if they are approved up to $900,000, but only want a $1500 a month payment with zero down, I'm going to let their agent know to stay around the $200,000 – $230,000 purchase price range.
4.  Employment, residence history, income, and assets.
Just remember the number 2. A bank will need two year's employment and residence history.  As far as conditions, be prepared to bring provide the most recent two bank statements, W2s, Tax Returns, and pay stubs.
If you have all of this stuff prepared ahead of time, the application should be smooth and painless.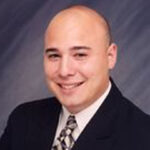 Tony Sena is broker/owner of Shelter Realty in Las Vegas Nevada. For more than a decade Tony and his partners have provided residential real estate and property management services to sellers, buyers, investors, and property owners in the Las Vegas Valley. A Las Vegas native and former police officer for the City of Henderson, Tony brings to the table a unique local perspective that continues to serve his clients well.