Positive Signs in the Las Vegas Real Estate Market?
For the 4th straight month, Las Vegas Home Sales are up. We have seen an increase in home sales over the same month from the previous year for the first time since September 2005.
Are these signs that the Las Vegas real estate market might be turning around? 
Let's not get to excited just yet; we still need to see how the rest of spring and summer goes before we can really access indications that the market might be rebounding.
We should continue to see a rise in Las Vegas Foreclosures as the adjustable rate mortgages continue to – well – adjust.  As more foreclosures enter the market, home prices will continue to fall as banks drop the prices to move inventory off their books. So there is a good chance Las Vegas Home prices will continue to fall.
However, the Las Vegas Strip is expected to create over 113,000 jobs over the next 5 years starting with the opening of Project City Center in 2010. With the creation of these jobs, we will begin to see an influx of people moving to Las Vegas filling these new job opportunities.  This will help the Las Vegas Housing Market as the influx of people relocating here will need housing. It will be interesting to watch how the Las Vegas real estate market evolves over the next 9 – 12 months.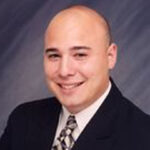 Tony Sena is broker/owner of Shelter Realty in Las Vegas Nevada. For more than a decade Tony and his partners have provided residential real estate and property management services to sellers, buyers, investors, and property owners in the Las Vegas Valley. A Las Vegas native and former police officer for the City of Henderson, Tony brings to the table a unique local perspective that continues to serve his clients well.