Project CityCenter, Las Vegas (Completed 2010)
The country is in a recession, Las Vegas Casinos are seeing earnings drop from years past, but yet MGM Mirage is still moving forward with their 8 billion dollar project, City Center. Las Vegas continues to reinvent itself even during economic downturns. Project City Center is a project that consists of condos, hotels, casinos and retail district sitting within a 76 acre area.  You can easily say that Project City Center is a city within a city.
According to City Center's website:
"CityCenter is a cutting-edge destination, with an urban core that will blend world-class residential, hospitality, retail, gaming and entertainment elements into a synergistic hub of distinctive character.  The $8 billion CityCenter – the largest single privately funded development in U.S. history – will catapult Las Vegas to new status among the most sophisticated cities of the world."
Project City Center will be the ultimate destination in Las Vegas and all future projects will be compared to City Center.
Update:  As of 2015, CityCenter has been re-branded as "Aria".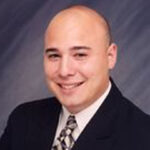 Tony Sena is broker/owner of Shelter Realty in Las Vegas Nevada. For more than a decade Tony and his partners have provided residential real estate and property management services to sellers, buyers, investors, and property owners in the Las Vegas Valley. A Las Vegas native and former police officer for the City of Henderson, Tony brings to the table a unique local perspective that continues to serve his clients well.