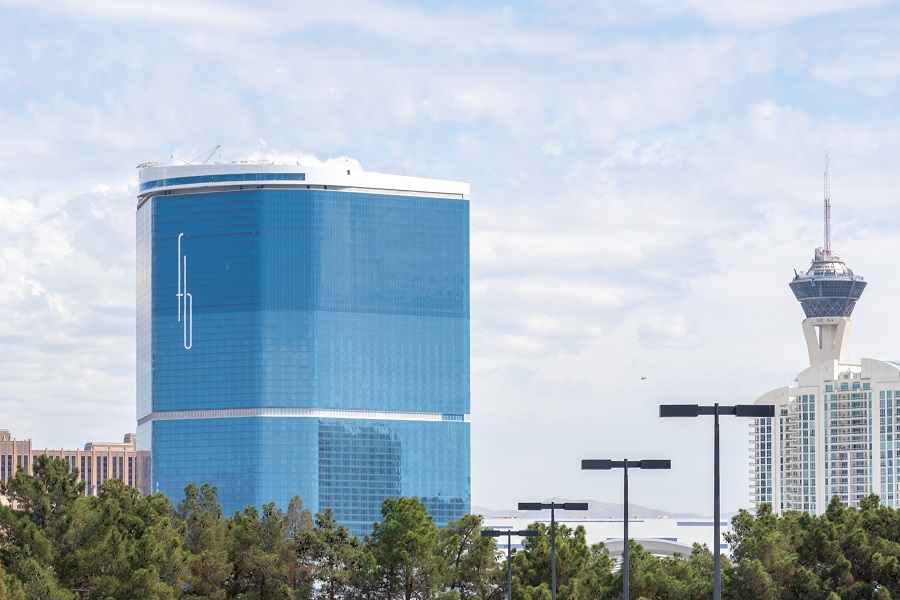 After Years of Delays, Fontainebleau Hotel Finally Set to Open on Vegas Strip Dec. 13
LAS VEGAS, NV – After an extended series of delays, the $3.7 billion Fontainebleau Las Vegas is finally set to open at the north end of the Las Vegas Strip on December 13, bringing to close a development saga that has spanned 23 years amid ongoing doubts at times that the resort would ever open to begin with.
Jeffrey Soffer, Fontainebleau Development's chairman and CEO, first purchased the land for the resort back in 2000. Development later begun on the Fontainebleau in 2007 – with its grand opening scheduled to take place in 2009 – but work was indefinitely halted two years later by the recession, forcing the project into bankruptcy.
In 2010, Icahn NV Gaming Acquisition LLC purchased the Fontainebleau for $150 million, and then sold it off to developer Steve Witkoff for $600 million in 2017. Witkoff originally envisioned a 2022 completion date; however, that was derailed by the COVID-19 pandemic.
From there, the Fontainebleau sat unfinished for years until Soffer and Fontainebleau Development re-acquired the project and resumed construction in 2021, following Soffer's securement of $2.2 billion in new funding.
When the resort finally opens its doors for business on December 13, it will be operated by the company's subsidiary, Bowtie Hospitality LLC.
The Fontainebleau will mostly adhere to the original vision that was laid out for it back when the project was first announced and will consist of a 67-story tower containing 3,780 hotel rooms and suites, 550,000 square feet of convention and meeting space, a casino, restaurants, retail, health and wellness spaces, and many other high-end amenities.
In addition, the resort is expected to provide approximately 6,000 full-time jobs, which will greatly add to Las Vegas' already booming economy.
Shelter Realty is a Real Estate and Property Management Company specializing in the areas of Henderson, Las Vegas and North Las Vegas, NV. Feel free to give us a call at 702.376.7379 so we can answer any questions you may have.